Compensation Planning 101
Scroll down to view curriculum
Be notified when applications open
Overview
Sales compensation plans encourage positive team behavior, help set expectations and standards, and drive results to achieve team and organization-wide growth. A successful comp plan can help you create structure, incentivize individual reps, and budget better. But what makes a compensation plan successful? It all ties back to the reasons driving the plan in the first place.
In this course, you'll learn the theory and practical applications behind compensation planning, when to use models for specific roles (AEs, SDRS, Sales Leadership, and more), and how to determine and evaluate the success of existing plans. You'll also gain access to tools, resources, and data-backed trends to help shape your future compensation planning processes.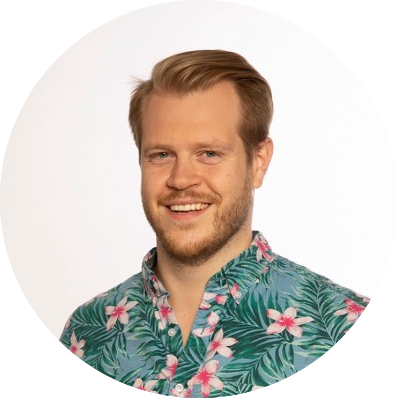 Designer
QuotaPath's Chief of Staff (and Chief Sales Nerd) Graham Collins has conducted more than 400 compensation strategy consultations and reviewed north of 1,000 compensation plans. What he learned across those calls largely inspired QuotaPath's design and execution of its free resource, Compensation Hub.
About
In this 3-week course, learn how to build and structure a compensation plan that encourages positive team behavior, helps set expectations and standards, and drives results to achieve team and organization-wide growth. Topics covered include compensation theory, AE plan design, SDR & sales leadership pomp plan modeling, and evaluating compensation plan success.
Who Should Enroll
Sales, Revenue Operations, and Finance leaders that design, implement, or are involved in the compensation building and evaluation process. While the course curriculum is intended to address the SaaS space, many of the lessons apply across industries.
Impact
By the end of this course, you'll have the knowledge and skills to identify, build, and implement comp plans that are the best fit for your business model, resulting in:
Increased quota attainment

Improved employee retention

More efficient recruiting and hiring

Increased revenue
Why Enroll
Creating and implementing a fair compensation plan does more than help an organization meet its goals. It tells employees they are valued, which helps drive retention, becomes a useful tool in your recruitment strategy, and helps avoid compensation bias and discrimination.
Session #1
Intro to Compensation Theory and AE Plan Design
By the end of this class, you will be able to:
Use your understanding of why comp plans matter and common components to build comp plans that incentivize reps

Build a comp plan that answers the 3 questions every plan must address (How much? For what? How?)

Use common AE comp plan structures to build a plan depending on your organization's growth stage
Session #2
SDR & Sales Leadership Comp Plan Modeling
By the end of this class, you will be able to:
Adopt and structure different comp plans and trends for SDRs, Sales Leaders, RevOps, and Sales Engineers

This session will include live modeling of plans
Session #3
Evaluating Compensation Plan Success
By the end of this class, you will be able to:
Design comp plans for other supporting sales roles (e.g. CSMs and AMs), including creating usage-based plans

Use best practices to successfully roll out a new comp plan

Use key business metrics to gauge your comp plan's effectiveness
Frequently Asked Questions
This course is included in the cost of a Pavilion Membership.

Due to the length of this course, there will be no cohorts.

No, there is no final exam at the end of this course.

After successfully meeting attendance requirements, you will receive a certificate of completion for this course.

Applications are currently closed.

Yes, 100% attendance is required. We recommend that participants attend the live sessions for the optimal learning experience. However, watching session recordings count toward attendance for those who have scheduling conflicts or are in time zones where live attendance is a challenge.

Applications are currently closed.

Applications are currently closed.