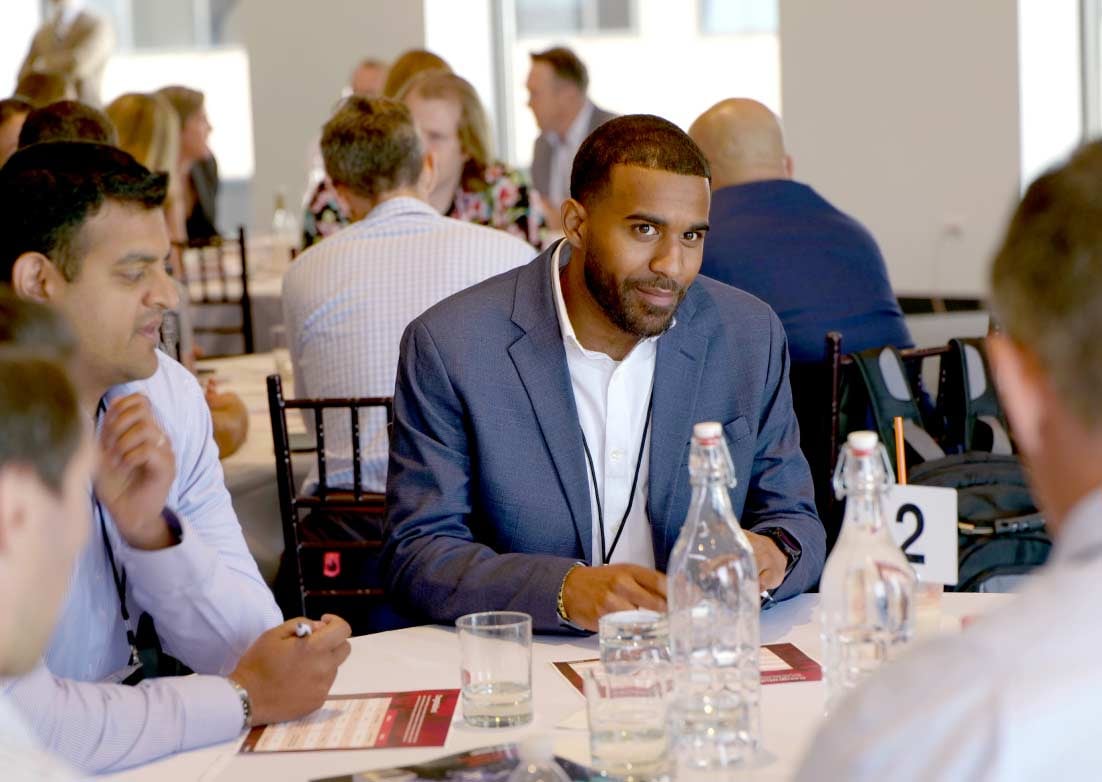 Community is at our core
Fuel your future with connections and expertise from an international community of members from the world's fastest-growing companies.

10,000+ global members
We have thousands of members worldwide with expertise and knowledge to draw from, but we know nothing beats a local community of your peers.

Private peer groups
Safe spaces for problem-solving and making meaningful connections with functional and cross-functional peers, led by a trained and experienced moderator.

Elevated Executive Events
Meet face-to-face with Executive peers during our yearly Functional Summits, and weekly salon dinners throughout North America, the UK, EMEA, and APAC.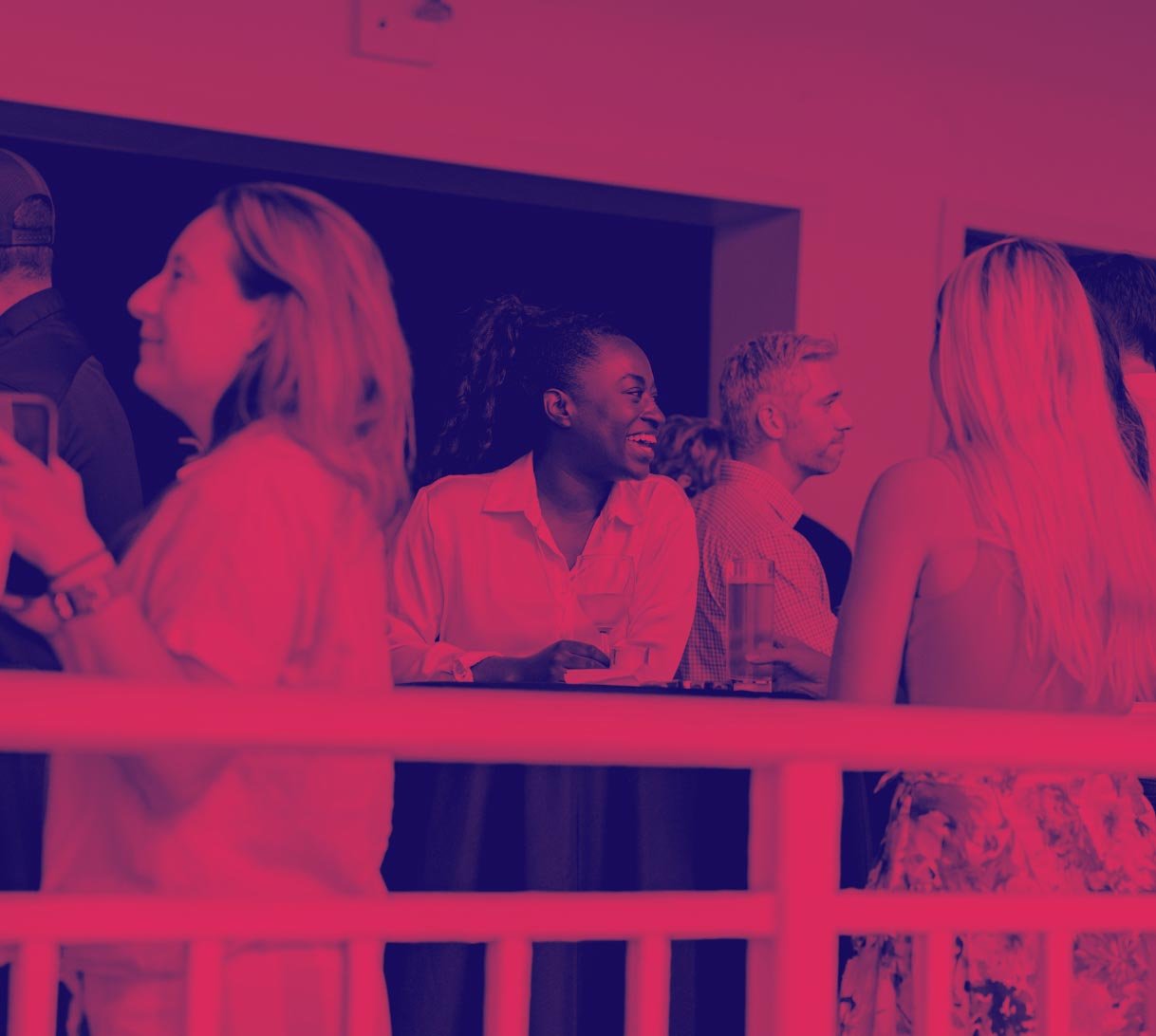 Overview
Your Pavilion chapter is your membership's "home base." While there's plenty of opportunities to connect with members across the globe, face-to-face time with local go-to-market peers is vital. Chapters offer that distinct local touch, connecting you with peers "in your own backyard." We understand the regional pride Pavilion members have and the unity it brings. In your chapter, meet members from your area, attend regular in-person gatherings, and tackle region-specific challenges. Experienced chapter heads lead each chapter, supported by steering committees in larger chapters.
Current chapters
We have five chapter tiers based on memberships in a designated geographic area. We use these tiers to set chapter budgets, remunerate chapter Heads, fund committee member discounts, and maintain the Pavilion experience. Growing from one tier to the next (ie, from Tier 2 to Tier 1) unlocks additional support from HQ and increases the frequency of chapter Reviews.
Tier
Active cities
Flagship
New York, NY

|

San Francisco, CA

|

United Kingdom
Tier 1
Atlanta, GA

|

Boston, MA

|

Chicago, IL

|

Denver, CO

|

Toronto, ON
Tier 2
Austin, TX

|

Dallas Fort Worth, TX

|


Los Angeles, CA

|

Seattle, WA

|

Singapore

|

Washington DC
Tier 3
Amsterdam, Netherlands

|

Berlin, Germany

|

Charlotte, NC

|

Indianapolis, IN

|

Miami / South Florida

|

Philadelphia, PA

|

Phoenix, AZ

|

San Diego, CA

|

Sydney, Australia
Tier 4
Barcelona, Spain

|

Houston, TX

|

Ireland

|

Kansas City, MO

|

Minneapolis, MN

|

Munich, Germany

|

Nashville, TN

|

Portland, OR

|

Salt Lake City, UT

|

Tampa, FL

|

Vancouver, BC
Don't see your city listed here? Check out our application to become an Emerging Chapter.
Emerging chapters
Pavilion has established chapters in over 40 global cities. As our membership grows, so does the likelihood that new locations will emerge as central hubs for Pavilion members. An "emerging chapter" is a location that does not yet have an official chapter, but is quickly growing and has the potential to become a recognized Pavilion chapter should the minimum number of members be met.
If you are interested in supporting an emerging chapter in your area, the following criteria must be met: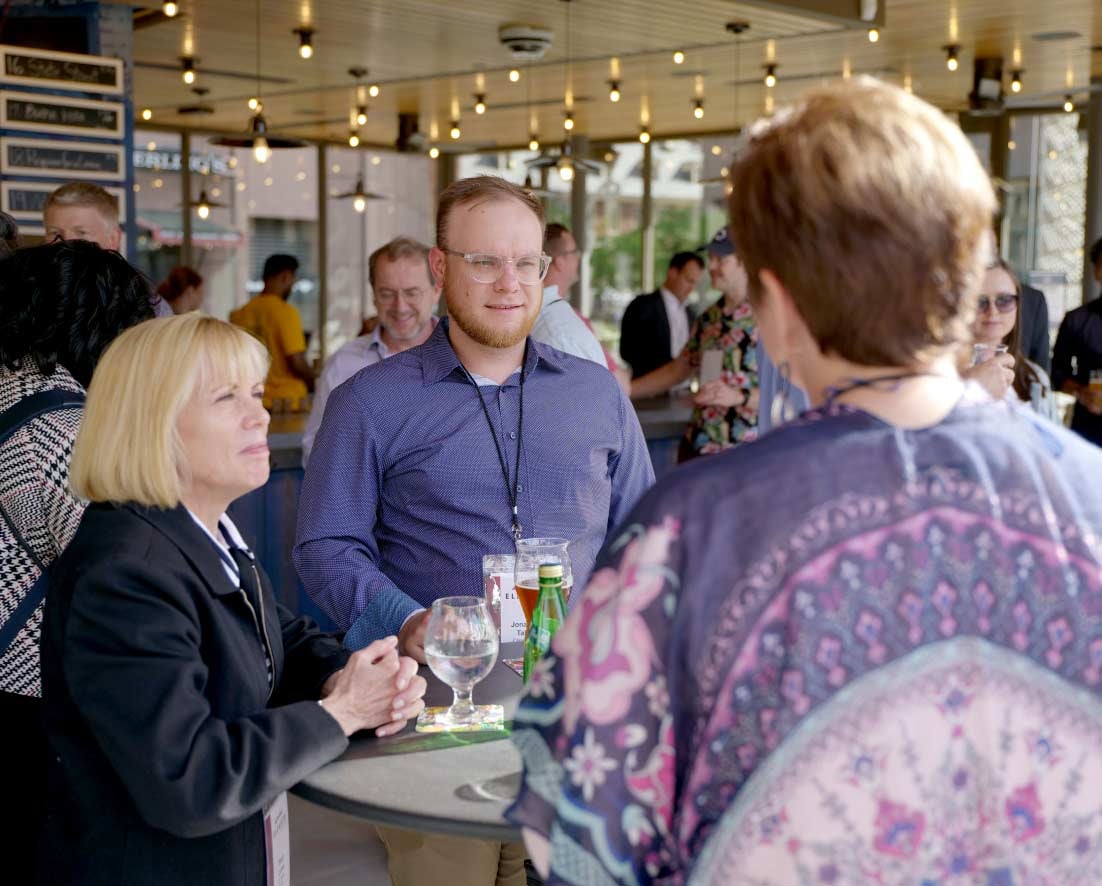 Become a chapter head
Pavilion Chapter Heads act as prominent representatives of and for their local chapter communities. They are responsible for overseeing and supporting their Members throughout their tenure in a variety of ways.
As a Chapter Head, you will:
| | |
| --- | --- |
| 1. | Recruit new members via regular campaigns, and welcome new members/ engage inactive members via phone calls, email, Slack, LinkedIn and other channels |
| 2. | Plan and host local in-person events (monthly or quarterly, depending on chapter size) |
| 3. | Act as your chapter's Pavilion product expert and provide regular communications (weekly newsletters, Slack updates, and more) on Pavilion chapter news; |
| 4. | Partner with fellow chapter Heads, chapter steering committees (depending on chapter size), and Pavilion HQ to discuss best practices, conduct business reviews, and provide ongoing feedback |
| 5. | Benefit from the ability to develop your personal brand, enhance your professional reputation, make connections both within and beyond the community, and receive remuneration based on chapter growth and retention. |
Interested in becoming a chapter head?
First, read the full description of roles and responsibilities here.