You don't need to be ruthless to get ahead
Discover what you stand for, align your values with your business, and unlock your highest potential to create true happiness
Out Now. Order your copy at the links below.
Interested in bulk ordering copies for your team? Place your order here.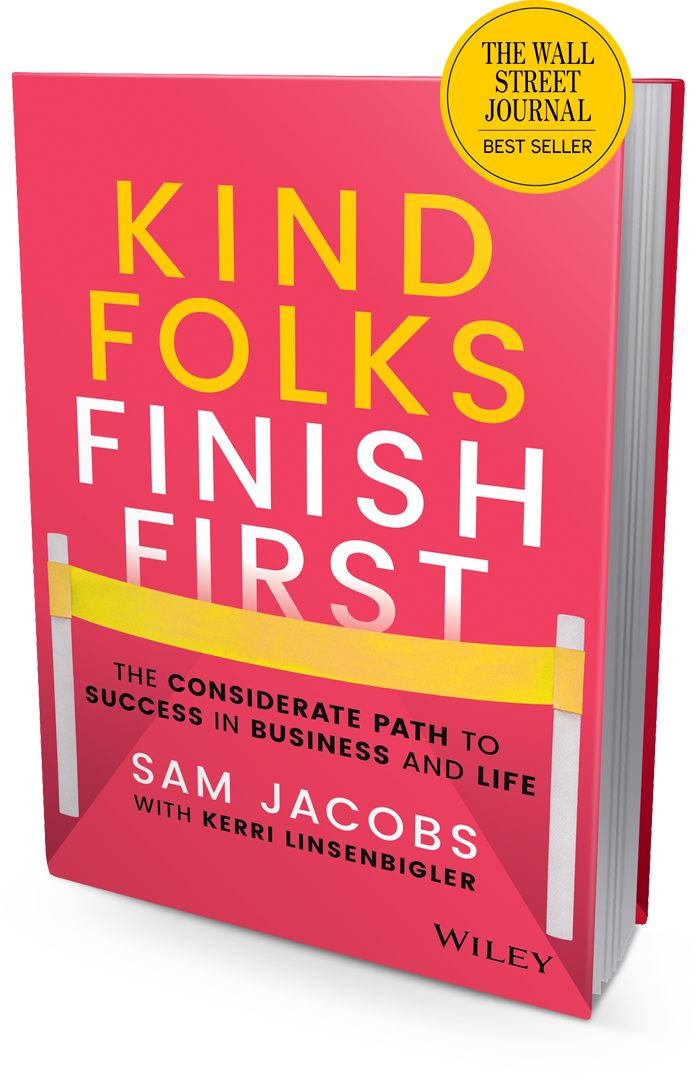 About the book
Kind Folks Finish First:
The Considerate Path to Success in Business and Life
In business, we've been told to never leave money on the table. Don't split the difference. You need to be ruthless in order to make it to the top. Kind Folks Finish First shows you that isn't the only path.
Sam Jacobs weaves practical business lessons with fresh perspectives on how you can achieve success, backed by personal experience building Pavilion into a nearly $200-million business rooted in kindness, reciprocity, and deeply held values.
Walk through a proven process to discover what you really stand for
Learn how to assume control of your life and how to leverage reciprocity to drive professional success
Align your personal life with your professional life
Unlock your highest potential to create true happiness
The secret is finally getting out—kind people really do get ahead faster. This book will show you the way forward.
Order your copy here:
Amazon | Barnes & Noble | Bookshop.org
Praise for Kind Folks Finish First
"From the beginning, I wanted HubSpot to be an amazing place to work. We put our heart and soul into building something meaningful. So, it's with great relief and excitement that I read Sam's book. It captures the spirit of great cultures and great values and it's a world I very much want to be a part of."
Brian Halligan
HubSpot Founder and Executive Chairperson, ex-CEO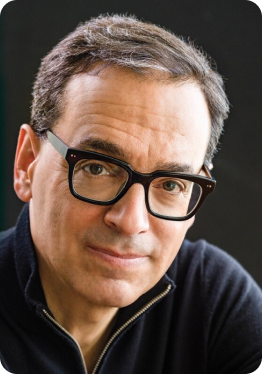 "This is an excellently crafted book with a badly needed message: you don't have to be an aggressive jerk to succeed in business. In fact, if you lead with generosity and fairness, your professional life will be better off and your whole world will be just plain better."
Daniel H. Pink
#1 New York Times bestselling author of The Power of Regret To Sell is Human, and Drive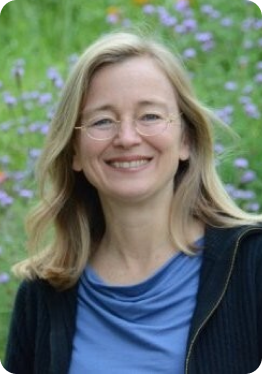 "True kindness—caring enough about others to ask them what they really think, and to tell them what you really think—is essential to being a good boss. Too many leaders feel they must choose between being successful and being 'nice.' That is a false choice. Your kindness is your biggest asset as a leader when you know how to harness it. Sam Jacobs explains how to do just that in this important and wonderful book."
Kim Scott
Bestselling author of Radical Candor and Just Work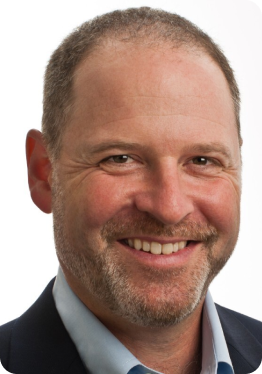 "The message behind Kind Folks Finish First is one I fully believe in and, more importantly, one I think the world can never hear too many times (including right now). I've built my career and my companies along many of these principles and am excited for the rest of the world to experience these ideas. A great read with compelling stories."
Matt Blumberg
Co-founder and CEO of Bolster, 3-time bestselling author of Startup CEO Startup CXO, and Startup Boards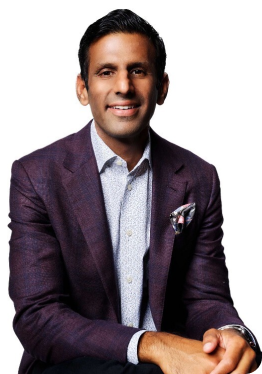 "We've all heard the anecdotal statement that to be successful in business, you shouldn't make anything personal—it is strictly about business. However, I have always believed there's a better way to succeed, leading me to create our purpose at Gainsight: to be living proof that you can win in business while being human-first. This book shares important insights and lessons where the human-first way of business isn't just a strategy or vision; it's the only way to win."
Nick Mehta
CEO, Gainsight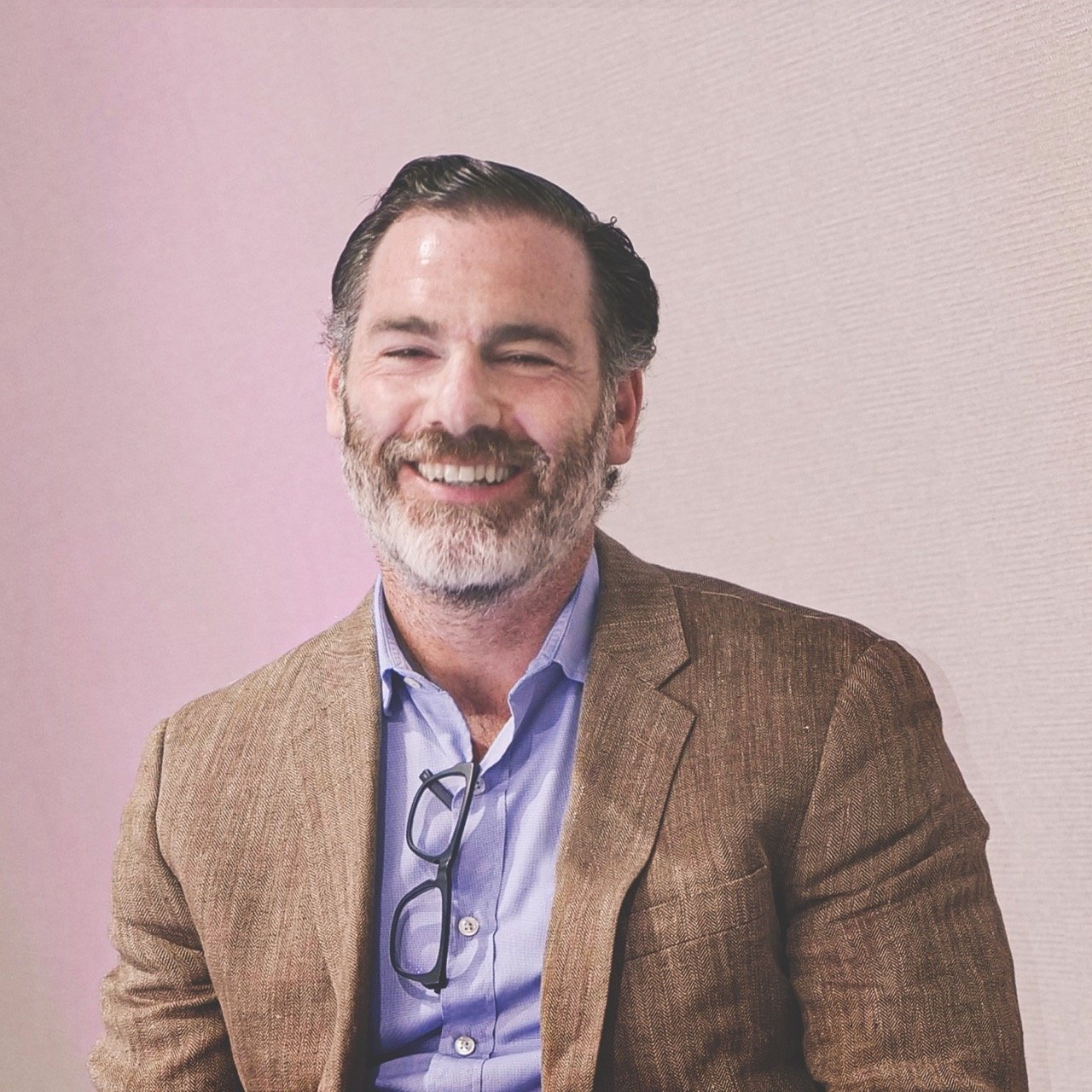 About the author
Sam Jacobs
The Founder & CEO of Pavilion. He launched Pavilion as Revenue Collective in 2016 and bootstrapped the company to $10M in ARR before taking on a $25M growth financing round in early 2021, led by Elephant Ventures and GTM Fund.
Prior to Pavilion, Sam spent 15 years as a senior revenue leader at VC-backed companies in the New York area including Gerson Lehrman Group, Axial, Livestream/Vimeo, The Muse, and Behavox.
He lives in the West Village of Manhattan with his wife and two dogs, William and Oswald, and mourns the passing of his beloved Walter in the Summer of 2022.