LinkedIn Brand Building
and Social Selling
Scroll down to view course information
Be notified when enrollment re-opens
Overview
In today's professional environment, Individual Contributors that build a following on LinkedIn have a much better chance of hitting their targets, demonstrating value in their role, and securing the best employment opportunities.
LinkedIn Brand Building and Social Selling with Tom Boston is a hands-on introduction to harnessing the power of LinkedIn to grab your prospects' attention and build an engaged audience. In this 6-week course, you'll learn a step-by-step process to hone your brand, optimize your profile, create different types of content, use LinkedIn in your sales efforts, and create strategies for ongoing success.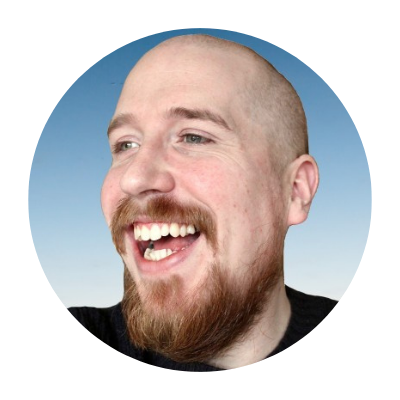 Designer
Tom Boston is the Brand Awareness Manager at Salesloft, where he produces weekly content that salespeople love. In his role, he spreads the word on the power of a sales engagement platform, whilst empowering salespeople to sell better using social media.
Tom is widely regarded as a thought leader within the sales space and credits a lot of his success to creating consistent content that his audience relates to. His light-hearted approach to content creation has meant he's built an engaged following for his weekly videos, articles, and funny memes. He's the self-proclaimed savior of the distressed salesperson, producing hilarious sales-related content relatable to anyone in sales.
What to Expect
The course is designed to be an interactive and applied experience that blends self-paced content and activities with live virtual workshops. Each week, students will be expected to complete approximately 1.5 hours of coursework in preparation for a hands-on one-hour class.
To maximize interactivity, the course is limited to 25 students and has an enrollment fee of $125. Learners will be required to complete a final assignment and maintain a 100% attendance record to receive certification.
About
This 6-week course is designed to help Individual Contributors learn how to leverage the power of LinkedIn brand building and social selling. Throughout the course, students will learn the fundamentals of building a brand, optimizing their profile, creating text and multimedia content, including LinkedIn in their process, and content-building strategies.
Who Should Enroll
This course is designed for SDRs, BDRs, AEs, CSMs, or other go-to-market professionals looking to build their personal brand on LinkedIn to drive more sales.
Impact
By the end of this course, you will be equipped with the knowledge and skills to:
Increase connections and followers on LinkedIn

Increase engagement and views of your content

Increase response rate from outreach

Increase inbound leads

Meet your quota more quickly, easily, and consistently
Why Enroll
Social Selling is increasingly a core skill for salespeople and other go-to-market professionals, right up there alongside cold calling and cold emailing. Did you know…
Social sellers are 51% more likely to achieve their quotas

98% of sales reps with more than 5,000 LinkedIn connections meet or surpass quotas

41% of B2B buyers view 3-5 pieces of content online before interacting with a salesperson.
Session #1

Building Your Personal Brand
By the end of this class, you will be able to:
Explain the impact of personal branding on sales

Articulate key elements of your personal brand in a Personal Brand Framework

Identify opportunities that express your personal brand through LinkedIn content and engagement
Session #2

Optimizing Your Profile
By the end of this class, you will be able to:
Select profile and cover photos that reflect your brand

Draft a headline and About Me section that capture attention

Leverage Creator Mode to amplify your brand
Session #3

Creating Text Content
By the end of this class, you will be able to:
Design a post that is visually appealing

Draft a text post with content that engages your audience

Leverage a catalog of ideas for writing posts
Session #4

Creating Multimedia Content
By the end of this class, you will be able to:
Employ best practices for creating posts with more than just text

Create videos that reel people in

Leverage a catalog of ideas for multimedia posts
Session #5

Using LinkedIn in the Sales Process
By the end of this class, you will be able to:
Draft compelling connection requests tailored to your prospects

Start conversations that get responses

Create a social selling sequence incorporating LinkedIn
Session #6

Building Content and Engagement Strategies
By the end of this class, you will be able to:
Create an engagement strategy that helps you become a voice for your industry that actively engages with buyers

Create a strategy for planning, creating, and posting content on a regular basis
What Our Students
Have To Say
"Since completing the course less than 2 weeks ago, I've adopted most of Tom's suggestions and have seen my LinkedIn impressions and engagement increase over 350%."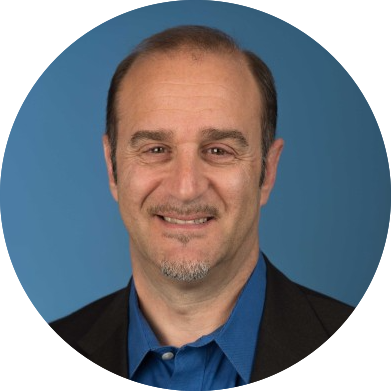 David Menashe
Senior Enterprise Sales Development, Conversica
Frequently Asked Questions
To maximize interactivity, the course is limited to 25 students and has an enrollment fee of $125.

This school starts on August 8, 2023, and lasts 6 weeks.

Yes, there is a final exam at the end of this course. A passing score of 80% must be attained in order to receive your certificate.

Yes, 100% attendance is required. We recommend that participants attend the live sessions for the optimal learning experience, but watching session recordings count toward attendance for those who have scheduling conflicts or are in time zones where live attendance is a challenge.

After successfully meeting attendance requirements and passing the final exam, you will receive a certificate that you can add to your Licenses and Certification Section on LinkedIn.

Enrollment is currently closed.

Live, virtual sessions occur Tuesdays from 1:00 pm – 2:00 pm ET.

Due to the length of this course, there will be no cohorts.