Sales Team Hiring and Interviewing
Scroll down to view curriculum
Get notified when applications open
Overview
Becoming a beacon for talent is the most essential trait you can have as a leader. There is little you can't do when you have a team of high-performing A+ players. Building this team starts with a well-structured hiring and interview process. Unfortunately, hiring and interviewing is often an afterthought, wedged in-between other meetings and taken on as an extra task.
This 3-week course will help you learn how to identify, assess, and win the best sales talent out there. Students will learn about building a hiring scorecard, assessing intrinsic characteristics, creating an excellent interview experience for candidates, and more.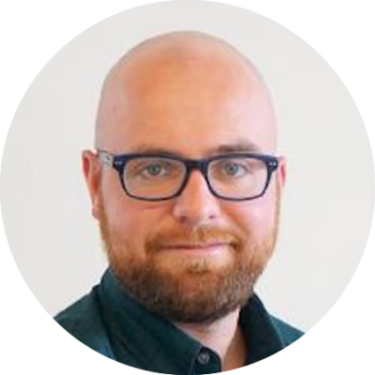 Designer
Tommy McNulty is the Founder and CEO of Rhythm, the first data orchestration platform for people managers. Prior to founding Rhythm, he ran B2B sales at NerdWallet, where he joined via the acquisition of Fundera. During his tenure as VP of Sales at Fundera, Tommy helped scale the organization from 0 to 50M+ in annual revenue, profitability, and three consecutive Crain's Best Place to Work awards, all while managing a team of 100+.
Before Fundera, Tommy led GTM at Dash Software, which sold to Resy in 2015, and was an early sales hire at ZocDoc. Tommy is a Limited Partner at GTMfund and Stage 2 Capital, a Sales Mentor at First Round Capital, a Venture Fellow at Primary Venture Partners, and Growth Advisor at TimberGrove VC. An NYC native, Tommy got his start in sales managing a chain of Brazilian Jiu Jitsu schools in Brooklyn in the early 2000s.
About
In this course learn how to assess candidate strengths and weaknesses, how to win the best candidates, and what a high-velocity and precise hiring process should look like by learning about creating a hiring scorecard, assessing for intrinsic characteristics, creating an excellent interview experience for candidates, and more.
Who Should Enroll
This course is designed for Sales Managers, Directors, and Leaders in the first two years of their hiring career, whether you are a recently promoted manager or team lead at an established organization who has just started to do interviews or a start-up leader that is building out their team for the first time.
Why Enroll
Developing the hiring process is often treated as an afterthought, a process that is often fit in between meetings and taken on like an extra task. This course will allow you to structure your hiring process and build a high-performing team for the long haul.
Impact
By the end of this course you will have the knowledge and skills to be able to:
Attracting more qualified talent to the offer and hired stage leading to higher performing individuals and a higher performing organization
Deliberate throughout the hiring process based on totaling and weighing scorecards to ensure you are looking at quantitative factors that indicate top talent
Present yourself as an individual other talented people will want to work with
Win over candidates with more than just compensation and killer benefits
Session #1
Sales Intrinsics and Your Hiring Scorecard
By the end of this class, you will be able to:
Identify qualitative factors that make for a successful salesperson
Build an aptitude scorecard to identify and weigh candidates' strengths and weaknesses based on your pre-identified qualitative factors
Session #2
Running Your Process
By the end of this class, you will be able to:
Shape your hiring process including asking the right questions to build and develop a well-rounded team
Know when to stop interviewing and start selling the role and company
Craft a white-glove interview experience for candidates
Build your business acumen, deliberate with others, and make a decision on a candidate
Session #3
Winning Great Talent
By the end of this class, you will be able to:
Build trust and excitement with candidates to stand out among the crowd as top talent today will have 4-5 offers
Present candidates with a job offer as well as be able to negotiate with them
Focus on closing candidates by treating hiring and interviewing as if it is a sales process
Frequently Asked Questions
This course is included in the cost of a Pavilion Membership.

This school starts on October 5, 2023, and runs through December 14th, 2023.

Applications must be submitted by October 2nd.

Live, virtual sessions occur weekly on Thursdays from 1:00 pm – 2:30 pm ET.

Yes, there will be cohorts for this school. Cohorts meet once per week at a selected day/time during the duration of the program.

Due to the peer element of Pavilion University, we see increased engagement from students which strengthens your ability to recall and apply learnings.

Yes, there is a final exam at the end of this school. A passing score of 80% must be attained in order to receive your certificate.

Yes, 80% attendance is required. We recommend that participants attend the live sessions for the optimal learning experience, but watching session recordings count toward attendance for those who have scheduling conflicts or are in time zones where live attendance is a challenge.

After successfully meeting attendance requirements and passing the final exam, you will receive a certificate that you can add to your Licenses and Certification Section on LinkedIn.