SaaS Metrics Fundamentals
Executive and Associate-level course
Open to all Members On Demand
Overview
LTV, ARPA, CMRR… There is no shortage of acronyms in the world of SaaS. Through this course, you'll gain a deep knowledge of how to use these metrics and use your own revenue data to make smart decisions. This could mean the difference between hitting that next revenue target in just months, versus over a much longer horizon.
Students will learn the basics of the most important SaaS metrics including how to accurately measure and consistently grow recurring revenue in your sales or marketing leadership role.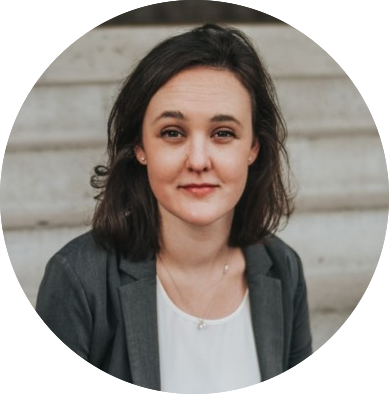 Designer
Sara Archer is the VP of Sales at ChartMogul, where she helps top-tier subscription businesses globally grow faster with their revenue data.
With about 10 years of experience building ambitious, international sales teams, she believes purpose and practice make expert sales practitioners.
About
Across four sessions, students will take a deep dive into SaaS metrics starting with understanding different SaaS metrics, formulas, and methods of calculating. They'll then review how to leverage metrics to identify growth opportunities and drive customer retention. Finally, we'll cover how to communicate these metrics to internal and external stakeholders.
Who Should Enroll
This course is for Pavilion revenue leaders who play a part in helping their SaaS and subscription businesses grow.
Impact
By the end of this course, you will be equipped with the knowledge and skills to:
Select your success metrics including using different methods of calculating them

Use various strategies to analyze and influence SaaS metrics in your business

Use benchmark data to identify opportunities for improvement

Communicate SaaS growth metrics with internal and external stakeholders
Why Enroll
Having a holistic understanding of SaaS metrics such as tracking and calculating metrics, how to leverage data to identify opportunities, and using metrics to set goals is critical to making thoughtful and impactful business decisions.
Session #1
SaaS Metrics Definitions
By the end of this class, you will be able to:
"Speak SaaS" by understanding SaaS terminology, formulas, and how key SaaS metrics are used

Understand the basics of recurring revenue: Monthly Recurring Revenue (MRR) and Annual Recurring Revenue (ARR)
Session #2
Identifying Growth Opportunities
By the end of this class, you will be able to:
Explore ways to grow subscription revenue such as leveraging growth benchmark data

Create growth through customer segmentation

Build and convert demand

(examples reviewed during class)

Leverage the power of pricing

(examples reviewed during class)
Session #3
SaaS Metrics for Retention
By the end of this class, you will be able to:
Identify opportunities to improve retention using retention benchmark data

Identify and mitigate churn risk

(examples reviewed during class)
Session #4
Inside the Boardroom
By the end of this class, you will be able to:
Effectively communicate SaaS metrics to your Board

Drive strategic initiatives and improve valuations using metrics

Understand how an operator vs. investor views SaaS metrics

Use SaaS metrics to set company-wide goals and guide your external communications
Frequently Asked Questions
Due to this course being offered On Demand, you can enroll at any time.

This course is included in the cost of a Pavilion Membership.

Applications for the live version of this course are currently closed. However, you can enroll On Demand at any time.

Due to this course being offered On Demand, you can participate at your own pace.

We ONLY offer Executives the opportunity to get certified in On Demand offerings, and we currently only offer certificates for these Exec-level offerings:

CRO School

CMO School

Enterprise GTM School

For Associate Members, we currently do not offer certificates for completing any On Demand offerings. If you'd like to receive a certificate for any of our programs, we encourage you to join one of our upcoming live programs.