Leadership Execution Excellence: Driving Accountable Teams
Scroll down to view curriculum
Be notified when applications open
Overview
Thomas Edison said that genius is 1% inspiration and 99% perspiration. This 3-session course will provide leaders with an expanded toolset to focus and harness that effort across their teams.
By the end of this course, students will be able to implement accountability frameworks, develop powerful leadership cadences, and improve execution within their teams to drive growth and efficiency.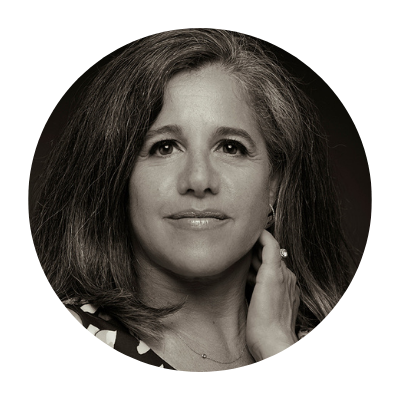 Designer
Joelle Kaufman is a lifelong student and practitioner of intentional and effective leadership fascinated by the psychology of groups and the effectiveness of different leaders. The first graduate of the University of Michigan LS&A Honors College with a degree in Organizational Studies. After earning her MBA as a Baker Scholar at Harvard, Joelle spent 25 years designing, leading, and optimizing B2B Technology sales, marketing, and customer success teams for scale at companies including Firefly (Microsoft), RSA Security, Reactivity (Cisco), Adify (Cox), Bloomreach, Dynamic Signal (FirstUp), WorkBoard and now GTMFlow (her business).
About
Leadership Execution Excellence will help you drive accountable teams through introducing accountability frameworks, developing predictable and powerful leadership cadences to "get stuff done", and creating clarity to new and existing team members around their roles, ultimately improving your ability to execute.
Who Should Enroll
This course is designed for current people leaders or anyone who expects to be leading in the near future as course activities and reflections require leadership opportunities between sessions.
Current people leaders can take this course to develop or improve their ability to executive strategies they've chosen and reach their best possible outcomes.
Impact
By the end of this course you will have the knowledge and skills to be able to:
Help your teams be more effective with less destructive conflict
Drive visibility and alignment within your team to achieve your goals
Accelerate new team members' time to productivity by 10x and reduce team attrition
Why Enroll
This course will help you further develop and refine your leadership skills that influence a team's ability to execute flawlessly removing bottlenecks and roadblocks.
Session #1
Accountability
By the end of this class, you will be able to:
Define accountability as a leader and in the workplace
Explore Goal Management Frameworks like OKRs, V2MOM, and OGSM
Session #2
Leadership Cadence and Effective Meetings
By the end of this class, you will be able to:
Effectively communicate with peers
Lead highly effective meetings by type
Harness the power of Top Three
Session #3
Extreme Clarity of Role
By the end of this class, you will be able to:
Clarify roles across the team for new and existing team members
Improve both execution speed and quality to drive growth
Frequently Asked Questions
This course is included in the cost of a Pavilion Membership.

Due to the length of this course, there will be no cohorts.

Applications are currently closed.

Yes, 100% attendance is required. We recommend that participants attend the live sessions for the optimal learning experience. However, watching session recordings count toward attendance for those who have scheduling conflicts or are in time zones where live attendance is a challenge.

Applications are currently closed.

Applications are currently closed. Stay tuned for the next session.

There is a final assignment at the end of this course.

After successfully meeting attendance requirements, you will receive a certificate of completion for this course.