Cold Emailing
Scroll down to view curriculum
Be notified when applications open
Overview
A proven method for increasing sales leads and expanding business networks, cold emailing is a powerful tool for any sales, marketing, or revenue professional to have in their arsenal.
Over 4 weeks, participants will master successful cold email practices. You'll learn to craft compelling subject lines, create relevant personalization, produce effective calls to action, and more to help your pitch stand out in a flooded inbox.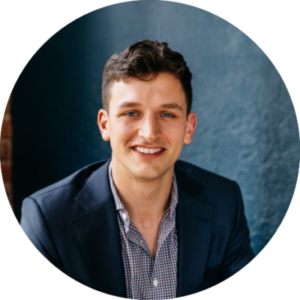 Designer
Will Allred is the Co-Founder and COO of Lavender. It is his fundamental belief that through the proper application of technology, we can enhance our ability to connect as people. In addition to his work with Lavender, Will is also a strategic advisor for Dooly.
About
In this 4-week course, students will learn how to quickly craft personalized cold emails that receive replies. Topics covered will include inbox triage, personalization, cadence design and follow-up, and a live email review session where students will be asked to bring in examples of their own cold outreach.
Who Should Enroll
This course is designed for sales reps looking to improve their personalized cold emailing skills.
Impact
By the end of this course, you will be equipped with the knowledge and skills to:
Analyze, adjust, and write personalized emails faster

Test messaging and channels to build a thoughtful and impactful outreach and follow-up sequence

Increase your email open

, reply, and meetings booked rate
Why Enroll
In 2020, we saw the selling environment shift to existing primarily online and the rate at which companies are transforming into digital organizations is only increasing. Sellers are competing for a prospect's attention more now than ever. Learn how to break through the noise using personalization at scale with this course.
Session #1
Inbox Triage
By the end of this class, you will be able to:
Avoid using templates, as they lack the flexibility needed for a personalization-first email

Analyze, adjust, and write emails faster

Write an email that flows
Session #2
Personalization 101
By the end of this class, you will be able to:
Write a personalized email that creates context around the customer insight or problem

Improve open and response rate

Research and personalize at scale by segmenting and tiering customers
Session #3
Cadence Design & Following Up
By the end of this class, you will be able to:
Leverage an omnichannel approach to receive a reply and test to find which approach or channels work best

Use follow up messages to further your story and build curiosity but not satisfy it
Session #4
Live Coaching & Re-Writes
In this class:
The instructor will review the topics presented in weeks 1-3

Students will be asked to bring real cold emails to class for a live review session
Frequently Asked Questions
After successfully meeting attendance requirements and passing the final exam, you will receive a certificate that you can add to your Licenses and Certification Section on LinkedIn.

This course is included in the cost of a Pavilion Membership.

Due to the length of this course, there will be no cohorts.

Yes, there is a final exam at the end of this course. A passing score of 80% must be attained in order to receive your certificate.

Yes, 100% attendance is required. We recommend that participants attend the live sessions for the optimal learning experience, but watching session recordings count toward attendance for those who have scheduling conflicts or are in time zones where live attendance is a challenge.

Applications are currently closed.

This course starts on February 8, 2023, and lasts 4 weeks.

Live, virtual sessions occur weekly on Wednesdays from 1:00 pm – 2:30 pm ET.