Building a GTM Leadership Team
September 28, 2023 - October 19, 2023 | Virtual | Enroll by September 22, 2023
Thursdays from 3:00 pm - 4:30 pm ET
Designed for Executive Members
Overview
For Sales executives, hiring a Go-to-Market (GTM) leadership team is a crucial opportunity to meet your business's potential and satisfy your goals for growth. Making mistakes with who you hire, when you need them, and how you equip them for success can be catastrophic.
This course will help you avoid those mistakes, and equip early-stage executives with knowledge gained from the failures and successes of many of tech's highest-growth B2B companies from the past 15 years. By the end of the course, participants will have a strong understanding of how to build strategic GTM hiring plans and how to attract top talent, qualify and select skilled leaders, and ensure everything is set up for optimal results.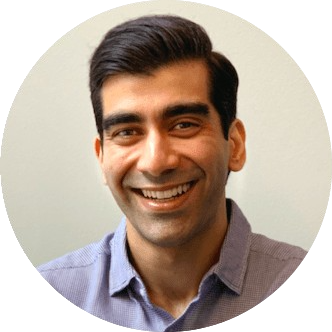 Designer
Asad Zaman is the CEO of Sales Talent Agency (STA), a leading recruitment agency focused on helping its clients build elite go-to-market teams. Over the past 14 years, STA has helped 1500+ companies including Salesforce, Pavilion, Tipalti, Docebo, Doma and Teads hire elite go-to-market talent, from CROs to BDRs and everything in between, and along the way, they have facilitated over $550M in salaries.
With a passion for entrepreneurialism, Asad has worked closely with C-level executives at fast-growth technology companies to help them develop and define their GTM hiring practices, and in Q4 2020 was appointed as Sales Talent Agency's CEO.
About
Who you place on your GTM team can determine whether or not you will reach your organizational goals. In this 4-week course, students will learn how to build strategic GTM hiring plans, as well as how to attract top talent, qualify and choose skilled leaders, and ensure they are set up for optimal results.
Who Should Enroll
This course is designed for current and aspiring GTM Executives and Founders seeking to build an elite GTM Leadership team. Students will learn how to build a team based on their business model and stage of business.
Why Enroll
By the end of this course, you will be equipped with the knowledge and skills to:
Reduce wasted capital by building and evolving your GTM Leadership team, being mindful of your business and where it is in its life cycle

Build an elite GTM Leadership team resulting in better target achievement, higher productivity per person, lower employee turnover, and a better culture

Better position yourself against other candidates for new leadership opportunities
Impact
There is a lot at stake when hiring your GTM leadership team. Set yourself and your company up for success by developing a deep understanding of the inputs required when building, hiring, and training a GTM team.
Session #1
Planning for Success
By the end of this class, you will be able to:
Develop hiring plans that meet specific challenges and opportunities in your market potential

Review key moments when each leadership role should be onboarded and how to manage before and after those critical hires

Workshop 3 growth paths with varying course correction requirements to help develop critical thinking
Session #2
How to Choose Top Talent
By the end of this class, you will be able to:
Develop and adapt a basic candidate analysis structure

Workshop interview and analysis techniques to better identify critical skills/requirements
Session #3
Attracting the Best and Brightest
By the end of this class, you will be able to:
Widen your candidate pool to ensure maximum optionality

Review candidate requirements from an employer to ensure you are considering the best candidates

Workshop employer marketing strategies AND interview workflow to create your own best practices in recruitment advertising and candidate management
Session #4
Equipping your GTM Team for Success
By the end of this class, you will be able to:
Build a hierarchy of employee needs that extends from orientation through onboarding to proven results

Use Attract and Choose strategies for ongoing improvement

Tackle and – ideally – avoid the 5 employee issues most common to high-growth organizations
Frequently Asked Questions
This course is included in the cost of a Pavilion Membership.

Due to the length of this course, there will be no cohorts.

No, there is no final exam at the end of this course.

Applications are due no later than September 22, 2023.

Yes, 100% attendance is required. We recommend that participants attend the live sessions for the optimal learning experience. However, watching session recordings count toward attendance for those who have scheduling conflicts or are in time zones where live attendance is a challenge.

This course starts on September 28, 2023, and lasts 4 weeks.

Live, virtual sessions occur weekly on Thursdays from 3:00 pm – 4:30 pm ET.

After successfully meeting attendance requirements, you will receive a certificate of completion for this course.