Let's celebrate the many women who make our community so vibrant and successful. We know that the women revenue leaders at Pavilion work hard all year round, and we commit to recognizing that work day in and day out. But we want to dedicate particular time and attention to them at the beginning of Women's History Month.
The theme for this year's International Womens' Day is "Breaking the Bias." It's about creating a world that is just, equitable, and inclusive — free from the stereotyping and discrimination that bring women down. This links perfectly with the broader theme of Women's History Month, "Women Providing Healing, Promoting Hope," which captures the way that women have worked tirelessly in the public and private sphere to make the world safe and secure — from the suffragettes fighting for the right to vote amidst their own pandemic to women battling COVID on the frontlines in the 21st century.
Today and every day, let's take time to reflect on and lift up the many women and victories that have forged a better, more just world — and to celebrate the incredible work done in the Pavilion community to keep people safe, secure, supported, and thriving during an extremely trying couple of years.
Women's History Month news
There have been many exciting forward steps toward gender equality over the last year. The Biden administration established a Gender Policy Council; created one of the most diverse cabinets in history; confirmed the first Native American woman (Deb Halaand) as cabinet secretary, and nominated the first Black woman (Ketanji Brown Jackson) to the Supreme Court. The U.S. soccer team won a $24 million settlement over equal pay with the U.S. Soccer Federation. Chloe Zhao became the first woman of Asian descent to win Best Director at the Golden Globe Awards. And a cadre of women scientists paved the way in the fight against Covid-19.
Women leaders of Pavilion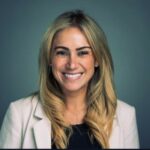 Rachel Mayes, Board Member, Girls in Tech NYC
Over her decade-plus long career in technology sales leadership, Pavilion Member Rachel Mayes has always been passionate about growing D&I teams at her organizations. But as she climbed the career ladder, she noticed something lacking.
"The further I climbed, the fewer women I saw," says Mayes. "I knew I wanted to make a greater impact."
That's when Mayes joined the Girls in Tech NYC board, an organization dedicated to amplifying women's voices in the workforce, building diverse and inclusive teams, and partnering with women to grow their careers." On March 3, Mayes and fellow Pavilion Member Stepahnie Blair hosted a Pavilion-sponsored fireside chat on growing a career in sales and technology.
Nikki Ivey, CRO, Inclusivv
When the pandemic hit, Nikki Ivey didn't lose her job as head of Growth Development at Culture Perspective, a Black-owned consultancy firm. But as a woman who had risen through the ranks in sales — she was worried about her fellow sales reps who were hurting —and getting bad advice from LinkedIn about how to get back on track. So she reached out to a group of colleagues and started SDR Defenders (now a part of Pavilion), a group founded to foster supportive cultures for sales reps and mentors SDRs so that they can achieve their dreams — all while pushing for more diversity, equity, and inclusion. Now, she's also the CRO of Inclusivv, a platform ​​for ​​brands, communities and individuals to create meaningful connections through structured conversation on topics like unconscious bias and gender equity.
Pavilion Member Award Winners: Irene Chan & Cassie Young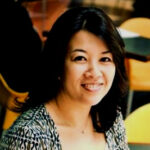 Irene Chan, Head of Sales Excellence APJ, Infor and Pavilion Member of the Year.
A founding member of the Pavilion Singapore Chapter and a RevOps expert, Irene embodies Pavilion's give-to-get values. Members report she's always willing to share advice and offer her time to help others succeed.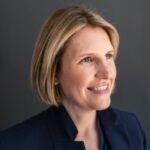 Cassie Young, Partner at Primary Ventures and Pavilion Lecturer of the Year.
A brilliant professional and engaging speaker, CRO School and Rising Executives students can check out her crowd-favorite lecture on Storytelling with Data.
A female-founded and led company making a difference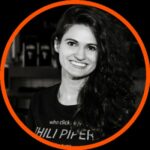 Alina Vandenberghe knows her worth, and how to parlay her skills into bigger and better opportunities. She didn't even wait until high school to get started on her entrepreneurial path, selling lipstick and tech skills to get her name out there. Soon she swapped the lipstick for more tech, selling mobile products to major companies and getting nods from the likes of Steve Jobs. Now she's the co-founder of Chili Piper, a platform that boosts buyer engagement for everyone from Spotify to Airbnb, and a cofounder at the AI-powered to-do list startup, KosmoTime — not to mention a proud member of CEO Pavilion. She believes tech can not only help people get things done — but can bring down walls and create a more connected world.
Through Citizens of Our Planet, a Chili Piper foundation, Alina and her husband are helping evacuate Chili Piper employees and their families from Ukraine, launching a fundraising effort that works with major VCs and tech companies throughout the U.S. and Europe to get funds to those who need them. Donations will go to organizations helping displaced people and aiding in humanitarian efforts in Ukraine. Chili Piper's partnership with Techfugees also supports the deployment of responsible technology products and services for and with displaced persons across the world since 2015.
"This is all not normal and [we] will do [our] best to see how our Chili Piper foundation and I personally can contribute to peace," said Alina on a LinkedIn post in the days following the onset of the Ukraine crisis.
Organizations to support
Women of Pavilion: Pavilion's internal women's Slack channel is a safe space for women to learn from one another, connect with like-minded individuals, and empower each other as they navigate their respective career journeys. Pavilion Members can reach out to the Membership Success team to get added to #dei_women_of_pavilion channel.
Trans Women of Color Collective: Providing a network for trans women to survive and thrive, connecting them to resources, mentors, and gender-affirming healthcare.
Women's Prison Association: Addressing the systemic causes behind the incarceration of women while connecting women with affordable housing, career training, and healthcare upon release.
National Women's Law Center: A D.C.-based nonprofit using the law to fight for gender justice in the courts, in public policy, and society at large, focusing on LGBTQ, low-income, and people of color.
Subscribe
Subscribe Here!