Dear Friends and Fellow Members of Revenue Collective,
A year ago, at the beginning of 2019, Revenue Collective was primarily an email list-serv with just under 100 total Members, concentrated almost entirely in New York City with a burgeoning executive community in London.
Our goal for 2019 was to reach 500 total Members across 6 cities.
It never ceases to amaze how much can change in one year, particularly when years feel like they fly by so quickly.
Today, we are close to 1,200 global Members, across both Executives and our Associate Program, spanning over 100 cities all over the world — from Singapore and Sydney to Berlin and Birmingham, Alabama — with 12 official chapters and many more to come.
In fact, here's a brief snapshot of the year we just had together:
We passed 1,000 global Members
We have Members in over 100 cities all over the world
Revenue Collective Members represent over $1T in cumulative revenue across the organizations they lead globally
There were over 133,000 conversations in our online community in 2019
Our average 2019 weekly engagement rate was 44% (the percent of all Members that asked or answered a question on Slack in a week – think about this one, it's amazing)
We hosted over 700 events including dinners, Happy Hours, workshops, offsites, breakfasts, and more
We held over 250 1×1 confidential career coaching and negotiation discussions
Over 50 Members self-reported back to us that they negotiated 6 months or more of severance or otherwise improved their status quo position based on Revenue Collective coaching, the Bill of Rights, and our compensation resources
We helped over 100 Members find new opportunities using RC connections, our jobs reports, and our partnerships with amazing recruiting firms like Daversa, True Search, and others
I think it's safe to say we are deeply humbled by such incredible growth—humbled and motivated to ensure that all of these people and all of the people that will join us in 2020 continue to feel like we are delivering on the promise of our vision.
That vision, as I wrote last year, is clear and straightforward:
A world where every revenue leader has the resources and support they need to achieve their professional potential.
A world where every revenue leader has the resources and support they need to achieve their professional potential.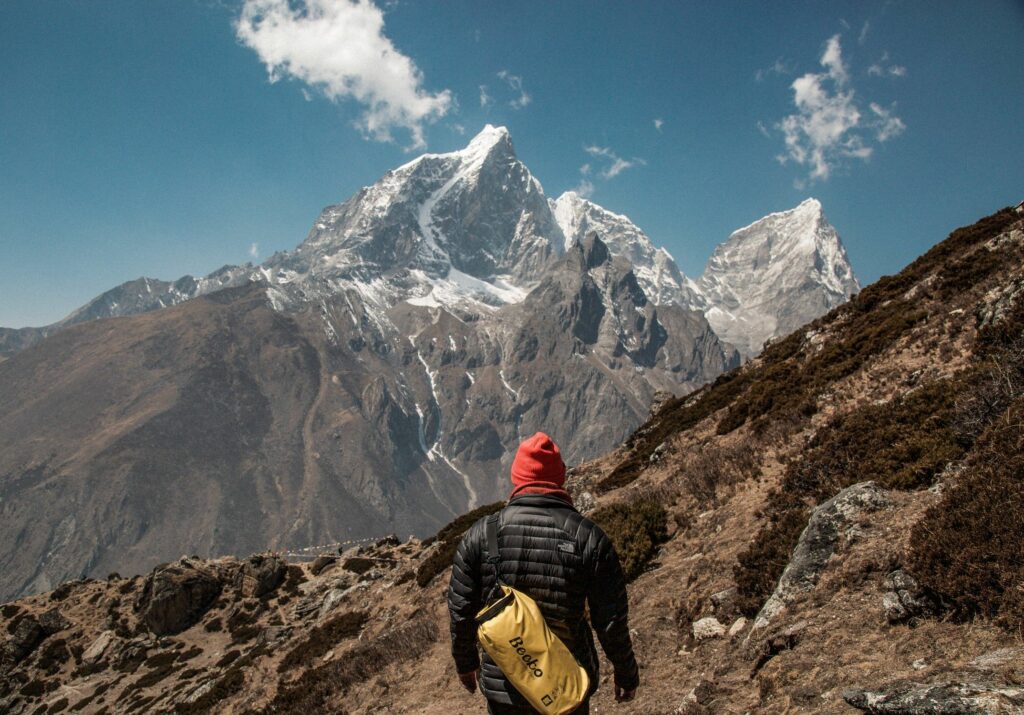 A Career Enablement Platform
Over the last year, we've worked to expand the definition of Membership to include our Associates, the people that are just 1-2 steps away from executive leadership positions, and we've come to define our category as "career enablement."
What does career enablement mean, exactly? Well, we're still figuring that out.
It obviously includes the sharing of best practices, in real time, among true operators. It means a global community working together to provide insights and perspectives on critical business challenges, as they happen, to peers all over the world. It means a shared Knowledge Hub, that continues to expand and evolve, to provide templates and work product on common business questions and projects – from customer journey lifecyle mapping to SDR comp plans to sample 30-60-90 day coaching plans and more.
But it means more than that. Resources like that already exist in different forms and different pockets, different communities like SaaStr and Modern Sales Professionals, that have evolved to fill this critical gap in skills development.
No, what's different about Revenue Collective isn't just the quality of the community. It isn't just that we share best practices and data, amongst global leaders, quickly and in real time.
A Focus On The Individual
It is our focus. It's that we are focused on your career. We are focused on the individual. We don't run a recruiting firm or have aspirations to. We don't run a fund or have aspirations to. We don't explicitly serve any particular company. We serve only our Members.
It is our focus that makes us different. We are focused on your career. We are focused on you.
It is our focus that makes us different. We are focused on your career. We are focused on you.
That purity and unity of focus creates an opportunity for us to develop services, tools, and resources for our Members that would not otherwise be possible.
The tangible implications are various but include:
Organizing and circulating our own proprietary compensation data on behalf of our Members to ensure equal access to information as they negotiate jobs
Education and resources on more complicated topics such as equity to increase the probability that our Members' equity turns into cash over the period of their employment
1×1 career coaching and negotiation assistance to provide guidance and real world support
A publicly stated position on executive compensation to improve the bargaining power of our community
The creation of a Legal Hotline for our Members to ensure they have access to pre-vetted legal assistance when complicated or volatile situations arise in the workplace
We believe it is our unrelenting focus on our Members and their success that will continue to fuel our growth.
And that focus will be our North Star even as we encounter challenges that come with this level of growth.
We want to be there for the entirety of our your careers and we want to be a place, a brand, a community you trust—a place where you, the real operators, are celebrated.
We want to be there for the entirety of our your careers and we want to be a place, a brand, a community you trust—a place where you, the real operators, are celebrated.
There are plenty of places that continue to mythologize investors and founders of high growth companies. Revenue Collective is not for those people.
Revenue Collective is for the people who run the companies, who run the teams, who own the number. We exist exclusively as a resource for the people in the trenches, the operators.
As we look ahead to 2020, we will continue to expand on our mission and continue to make investments to help our community thrive professionally and personally.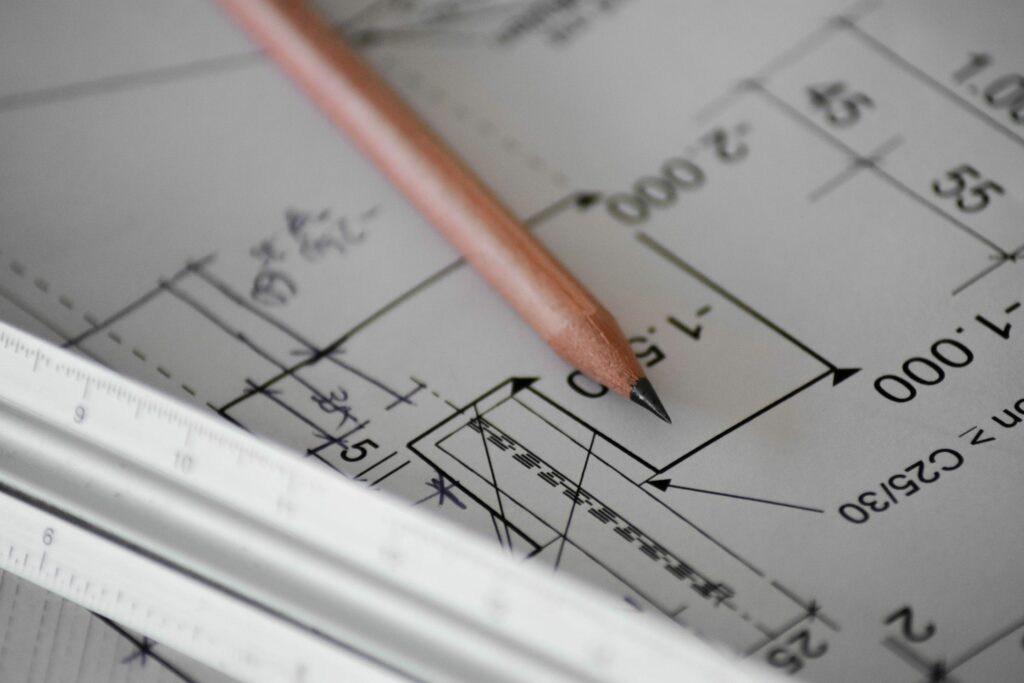 Reports and Benchmarking Data Exclusively For Our Members
First and foremost on our roadmap is the continued expansion of our Knowledge Hub, a collection of workbooks, templates, and documents pre-vetted by our Membership and built to help our Members tackle any situation without having to reinvent the wheel. Our top priority in 2020 will be to review and expand the Knowledge Hub, ensuring that it is well maintained, curated, and organized. We want to have every type of document from your first Board meeting template to the ideal SDR comp plan to a sample QBR format – we want everything at your fingertips when you need it.
As part of our investment in proprietary data and information for our Members, we'll continue to invest in research available exclusively for our Members. In 2019, we saw the release of our first compensation study and our first comprehensive sales and marketing tech stack study. In 2020, we'll continue to run those studies but we'll also expand our compensation study to include sub-VP roles. We'll also release studies on best practices in organizational and role design, of particular importance as go-to-market strategies shift and evolve.
A year ago, our proprietary research could at most generate 100 data points.
A year from now, we expect to leverage over 3,000 data points to produce definitive insights, powered by our Members, on compensation, organizational design, technology, and go-to-market strategies.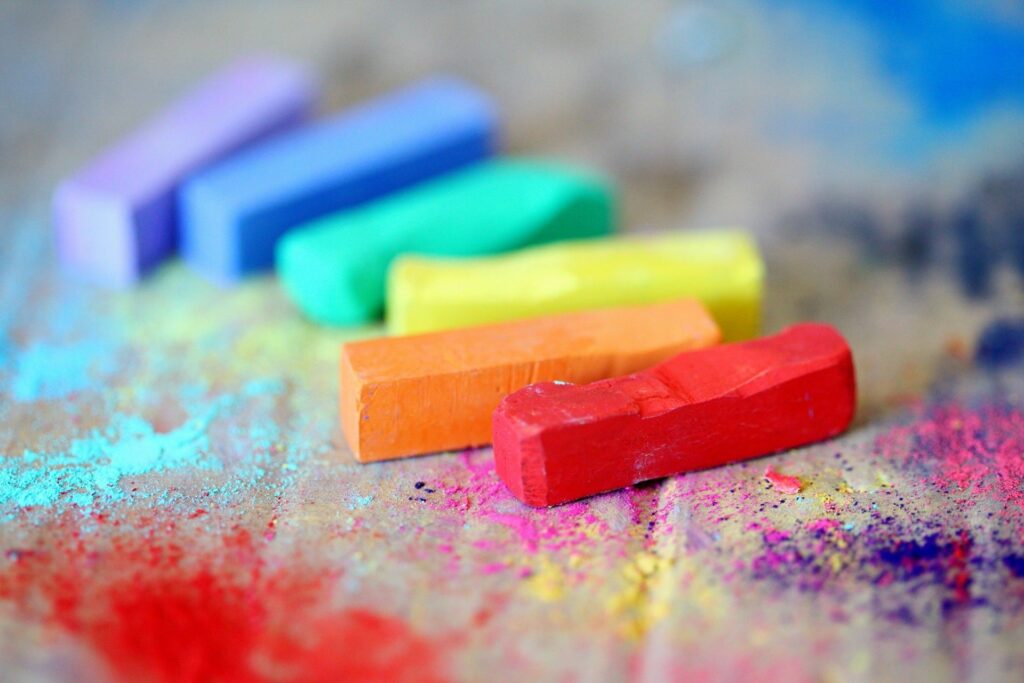 Creating a Platform for Inclusivity and Access
In 2019, we launched Women of Revenue Collective, a global community focused on creating a burgeoning platform for women executives to discuss sensitive issues with peers in a safe space. While Revenue Collective is 30% women, we need to do a much much better job around recruiting people of color and other underrepresented groups and we will over the next 12 months.
In 2020, we will continue our emphasis on diversity and launch new sub-communities focused specifically on people of color, to ensure that the executive ranks of high growth companies reflect the real faces of the world around us.
Yes, Revenue Collective is an invitation-only community but importantly, exclusivity itself is not the point.
In fact, we are far more focused on inclusivity than exclusivity.
In fact, we are far more focused on inclusivity than exclusivity.
Part of our mission is to shine a light on power structures and access that had previously been mysterious and opaque. Concepts like networking and mentoring, where everyone tells you to do it but nobody's sure where to start and, if you're, for example, a black woman just getting started in sales, you're not even sure there's someone like you to ask for help.
If you didn't grow up in a major startup city, if you didn't go to the best university or even any university at all, if you had children and needed to reorganize your life precluding you from the company happy hours every week, if you are nervous or scared because you're the only person that looks like you at your company – you are going to be welcome in Revenue Collective. And not just welcomed but celebrated, supported, and nurtured.
The Continued Growth of our Associates Program
As part of that investment in leveling the playing field, we're also going to make investments into our enormously popular Associate program. The Associate program really took off in 2019, and we now expect it to potentially exceed the size of our Executive community.
In 2020, the Associate program will be a major area of focus. We will be devoting substantial investments into providing Associates with Executive Mentors as part of their membership, creating dedicated Associates-only programming and events focused on career development, and giving our Associates access to each other to help them build their global networks easily and joyously.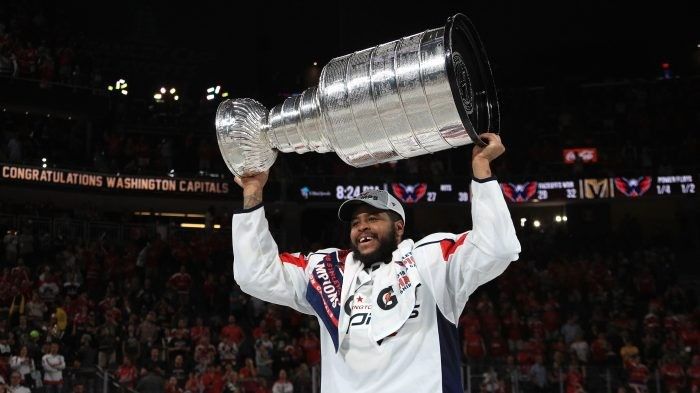 Celebrating Our Members Excellence
The final big area of focus for us in 2020 will be in celebrating our Members. As I've written in the past, we want Revenue Collective to mean something. We want companies that hire RC Members to know that they'll perform better, have access to better materials, that a meaningful part of the tools they'll need to be excellent has been and will be provided.
As part of that elevation, we want more people to know who our Members are. Here we're taking a page from an important Revenue Collective Member, sponsor, and supporter, Max Altschuler, who, along with the entire team at Sales Hacker, have helped to elevate so many of the amazing people who are doing the work of revenue leadership out there.
We want to continue that mission, creating content that celebrates our Members and let's people understand and get to know the very best sales and marketing leaders out there in new (for us) and interesting ways. So we'll be continuing down the road of creating conferences (like our next Executive Offsite March 10th in San Francisco), podcasts, written content, and awards for the best people out there.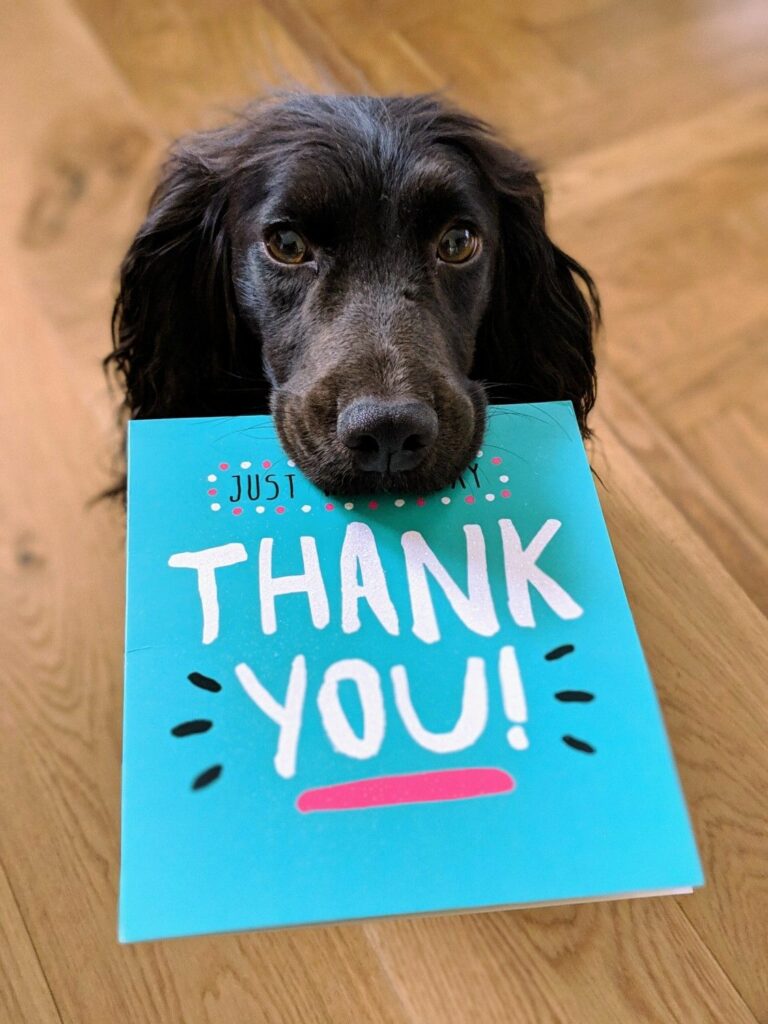 Giving Thanks To Our Partners and Members
They say success has a thousand mothers. While we're only just underway on this journey, we are a community after all, and there are people that need and deserve our heartfelt thanks.
The first group of people that merit recognition are the dozens of people who have taken it upon themselves to start Revenue Collective chapters in their cities. Quite literally, Revenue Collective would not be possible without these folks. So thank you to Tom Glason in London, Butch Langlois in Toronto, Nicole Smith in Atlanta, Rich Gardner in Boston, Dallas Hogensen and his team in Denver, André Bressel and Tommy Taylor in Amsterdam, Kyle Lacy in Indianapolis, and our newest group of leaders including Barbara Mighdoll, Ashley Grech, Joshua Amrani, Laura Guerra, Virinchi Duvvuri, Will Yarbrough, Lotta Laurin, Marcus Rosenberg, Luigi Mallardo, Hans Christian Heinemeyer, Mark Reich, Bart Prins, Joe McNeill, Paul Hunt, Brogan Taylor, Greg Wright, Jonathan George, Latane Conant, Maura Brady, Kyle Haran, Martin Roth, Madanjit Singh, Gary Tate, Jason Early, and many many more.
The second group are our partners and sponsors. In 2019, we worked with folks like SV Academy, Sendoso, Gong, Force Management, Chorus, Showpad, DiscoverOrg, Daversa Partners, Russell Tobin, WeWork, True Search, Kindred Partners, Clari, and many more.

One company, in particular, continues to merit special recognition. That company is Outreach. Their ongoing and committed support has been a critical factor contributing to our success.
The team at Outreach, including Manny Medina, their amazing CEO, and my friend, Max Altschuler, have been both supportive and patient as we went from a tiny side project to a real company in 2019, with all of the challenges and obstacles that entails.
And thanks especially to the team that we work with every day on the Marketing side at Outreach including Shauna Banning, Jen Degnan, and Harmony Anderson.
And the final, and most heartfelt, word of thanks goes to our Members themselves.
And the final, and most heartfelt, words of thanks goes to our Members themselves
We have created something, through all of you, that feels special and different. A place where support and friendship is expected, a place that is not zero-sum, a place where there is enough success to share and that through sharing we create, we actualize, even more success, even more happiness, even more fulfillment.
Every time you ask a question, every time you answer a question, every time you attend an event, every time you connect for coffee with another Member, you are strengthening the bond between all of us and making Revenue Collective a more valuable community.
So thank you.
We're looking forward to great things in the upcoming year. If you'd like to get involved or have questions about what we're up to here at the Revenue Collective, please drop me a line at sam@revenuecollective.com
Wishing you all a happy, healthy, and fulfilling 2020.
Sam Jacobs
Subscribe
Subscribe Here!