Over the last decade, I've sat across the desk from hundreds of marketing leaders, making tough decisions about whom to recruit. As a broker between CEOs and CMOs, I've seen that sometimes candidates have the upper hand and sometimes companies do. With many companies tightening their belts, the market is starting to favor companies a bit more than last year. Now that competition is stiffer for roles, CMO candidates need to put their best foot forward, making a strong case for a product-market fit and leveraging their connections into opportunities.
To make this case, you need to do three things as a candidate: understand what companies are looking for, know what you're looking for, and learn how to show CEOs that you are an asset and not a risk. Here, I'll break down what companies have on their candidate wish lists; how to structure your job search and bring yourself to market the smart way; and how to stand out in a talent-rich market. With these skills, you can land the right job no matter the economic context.
What's on the Corporate Wishlist
Every company wants unique things—and you have unique skills to offer— but there are certain skills that always sell and others that are especially sought-after during leaner times. Here are seven on corporate wishlists:
Demonstrating growth:

Right now, most companies are preparing for tough times—and the first thing they want to know is whether you can deliver on pipeline and revenue. Rather than coming with a series of disconnected skill sets, come with narratives of how you've taken a company from $xMM in revenue to $yMM in revenue. This shows that you're scrappy—but it also shows you know how to scale both your skills and the company's bottom line.

Being a "marketing plus" candidate: Marketing departments can struggle to get a proper budget in the best of times—and in the worst, they're often the first on the chopping block. To stand out from the crowd, CMO candidates should show that they don't just bring marketing savvy, but that they are a business person first, and marketing person second. A "marketing plus" candidate brings discrete skills to the table, but should also bring big-picture chops. Companies are increasingly looking to do more with less—so show them that you can bring strategy, product, and revenue agility to your role, as well as the skills to balance a budget.
Cultivate the existing customer base: As customers' budgets clamp down and scrutiny of new deals grows, the focus of most companies will shift from converting new customers to retaining them, emphasizing upsells, renewals, and referrals. Priority hires will go to candidates who demonstrate an ability to delight customers and to forge deep connections with customer support and success.
Show the Board more ROI: As a rule, marketers are always walking the line between short- and long-term returns on investments. But with many companies shifting into 'cash is king' mode, marketers have to deliver short-term ROIs on tight budgets. The candidates who can articulate how to best deploy limited marketing funds will be the heroes here.
Corner today's work environment: If you're leading a team in 2023, there's a good chance they'll be partly—or entirely—remote. CMOs need to realize this may be the first downturn for younger members of the marketing team. As a result, CMOs are finding themselves even more so in 'therapist mode', coaching concerned team members who worry for their jobs and the company's stability.
Show organizational agility: Many marketing teams are still structured like they were in the latest economic heyday. But doing more with less can often best be accomplished by restructuring. Strong candidates will be familiar with a company's team breakdowns and have fresh suggestions about how to reorganize for maximum impact, whether that's turning merchandisers into marketers or bringing offline-oriented staff into online operations.
Bring in the outside: Don't be afraid to pivot from one space to another. Many companies are looking to be innovative, and often skill sets from one industry can be just as impactful in another—if not more so. The important thing to demonstrate is the ability to bring fresh ideas and perspectives to existing problems, and show that your ability to innovate and execute spans different industries.
Your Personal Go-To-Market (GTM) Plan
Once you have a grasp on which skills to spotlight, you will need to put together your personal go-to-market plan and start networking. Here's how.
Ask once, think twice.

If you're looking for a new role – or a more senior role – you'll inevitably spend time honing in on what it is you actually want to do and which direction your career is headed. It's great to get advice while you're clarifying your goals, but it's equally important to ask the right people. Friends, former colleagues, and career coaches can be great advisors when planning your next moves, but executive recruiters and investors are going to come into the conversation in evaluation mode. Make sure you put your best foot forward to the people who have hiring power—and take time to figure out where you're stepping first. If you need help figuring out what track you want to take next (maybe you're debating whether you want a CMO role at a small company or a VP of Product Marketing role at a bigger company, go to market with the CMO focus first and feel it out —then evaluate and pivot if necessary.

Be a round peg in a round hole. One of the most common mistakes I see CMO candidates make when pitching themselves is the tendency to be too comprehensive when detailing their skills. If you say you have experience in everything, it can be hard for people hiring to know which of their problems you'd be most adept at solving. When you sell yourself, your goal should be to create a trigger in someone's mind—to let them know why you'd be perfect for a specific job, not any job. Instead of saying that you're good at B2B and B2C marketing at small and large companies, try talking about your skills helping B2B cybersecurity companies acquire new customers in challenging environments, for instance. Finally, get to know what companies are looking for and tailor your pitch from their perspective. For example, tell them that you'd thrive in a company that prioritizes tech expansion, or list a specific skill that aligns with a gap in their employee lineup. Let them know that they need someone exactly like you.
Make atomic asks. If you're serious about going to market, you'll inevitably want to get advice from a great connection, whether that's a CEO, an investor, or an executive search person. It's great to get mentorship, but the people you're asking are likely bombarded with people who want to pick their brain or take them to coffee. When approaching these people, imagine that you're the 25th person they've talked to that day—and then give them a reason to help you. This means tailoring your ask of them to be as specific as possible—say, forwarding a ghost-written introduction to one of their connections rather than writing an email of their own. Make it as easy as you can for them to help you, and they're much more likely to do so. That being said, don't underestimate people's desire to network—especially in tough economic times. Your interests and passions are contagious, and other people will be more excited to help you if you can explain why you care about what you're doing.
Give to get. If you're networking, you're looking to get connections, mentorship, or opportunities from someone else. But the best networking is a two-way street. Someone might have something you want, but chances are, you have something they want, too. If you're asking for a connection, maybe you could offer feedback on someone else's content—or help boosting their LinkedIn posts. There's always something you have to give, so don't be shy to offer it. If you're a Pavilion member, you should be very familiar with this concept!
Prioritize your LinkedIn profile over your resume. CEOs certainly will be. Resumes are important, but someone you network or interview with is much more likely to check out your LinkedIn profile than open your resume. Remember, they don't just want to know your skills. They want to know what—and whom—they have in common with you. Looking to give your profile a facelift? Check out top leaders in the industry and follow their example.
How to Sell Yourself to a CEO
You've put yourself on the market and are getting some bites. Now you have to actually sell yourself to the CEO. The best way to do that is to show that you are an asset—but also that you're not a risk. Here are five ways to make sure you cast yourself in the best light.
Explain resume white space.

There's a lot of turnover in marketing positions, so chances are your resume might show a series of short job stints. Prospective employers are just as likely to read between the lines of your resume as they are to read the actual lines, so if you've had gaps or brief tenures at jobs, come prepared to explain why. Being recruited out is much more compelling than being let go, for example, but even being let go can be explained, especially if you fell prey to mass layoffs. Make a compelling case for your own staying power, showing that you're committed for the long haul.

Speak from the company's POV. Interviews are auditions, so it's tempting to spend all the time talking about yourself—your strengths, your experience, and your vision. But companies want to hear about more than just you. They want to hear how your skills fit into their world. Make sure to spend time in the interview learning about the company's challenges, hopes, and goals—and then tailor your narrative to that, problem-solving issues from their point of view. This will relieve the interviewer from carrying the weight of the conversation—and help you stand out from other candidates who are just waiting for the next question to answer.
Show, don't just tell. Interviews are often all talk—in every sense of the phrase. But employers want to know that you can actually show up and do what needs to be done. That's why it's crucial to come to an interview with work samples, using concrete examples to show companies that you're a good investment. Try proactively sharing your own marketing dashboard, or show before-and-after slides of your messaging work. Show them a campaign that worked and why it worked, or a campaign that failed and explain what you'd do differently the next time. This makes you memorable—and also indispensable.
Speak CEO. Marketers tend to speak in a different language than CEOs and investors, so it's vital to learn to speak across that difference. CEOs don't tend to care about clicks or audience—they want to hear about how you've increased pipeline, revenue, and profitability. More than anything, they want to know you're adept at decreasing risk so that they know you're a smart investment—so spend the bulk of your time de-risking your own hire.
Vet for cultural fit. Getting a job is about showing that you're a good investment. But it's also about showing—and finding out—if you're a good fit. In the past, you could get a strong sense of this from in-person interviews. But with many companies working primarily virtually, you have to make an extra effort. Make sure to spend some of your interview asking about the company culture. Ask what issues have caused cultural friction in the past, what a company's core values are, what kinds of things would only happen at the company. Most importantly, ask what they see as a cultural add to the company rather than just a cultural fit.
The market might be tight right now, but learning how to sell yourself to companies on a budget helps you articulate what you have to offer—and why you're a good investment. By de-risking yourself and showing how you'd add value in tough economic times, you'll stand out in the candidate pack and show companies that you can bring a product-market fit.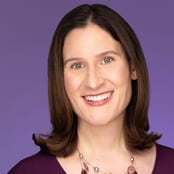 About the Author
Erica Seidel recruits the marketing leaders of the 'make money' variety – not the 'make it pretty' ones. As the Founder of The Connective Good, a boutique executive search firm, she recruits CMOs and VP-level talent in marketing, digital strategy, marketing analytics, and marketing technology and shares insights and observations of this ever-evolving niche along the way, writing about the intersection of CMOs/tech/executive search/careers. Previously, she led Forrester Research's global peer-to-peer executive education businesses for CMOs and digital marketing executives of Fortune 500 companies. She also hosts The Get, the marketing talent podcast.
Subscribe
Subscribe Here!