Categories and market dynamics in the world of software are always developing and evolving with continuous fluidity. As an investor in the space, adhering to Warren Buffet's famous adage of "investing in what you know" definitionally requires keeping a real-time pulse on the ebbs and flows of the space.
This is hard to do in software land. The space is massive (hundreds of billions in annual spend). It's incredibly dynamic, transforming at the speed of innovation. Its reach is pervasive, influencing almost every element of how businesses and consumers operate today.
At PeakSpan, we firmly believe in Buffet's ethos, and believe that "knowing" a category means cultivating an understanding that extends far below the surface level. Asserting expertise in our view requires intense focus and experience-informed specialization, built up over a long period of time. Because the software universe is so massive, and change happens perpetually, knowing the entire universe at a level of depth required to claim expertise is simply not credible.
We embrace this axiom, which underpins a central pillar of our philosophy as investors. Narrowing the aperture enables every element of a more confined picture to be understood and appreciated with significantly more clarity. We deliberately limit the number of sub-segments or themes that Partners at our firm can focus on to three or less.
I'm humbled to lead PeakSpan's Sales Tech practice and have had the privilege of living in, investing behind and working shoulder to shoulder as a thought partner to some truly exceptional entrepreneurs and monster businesses over the last decade. My mission is to become as steeped as humanly possible in the happenings of the space to garner a sense for the current zeitgeist in market and drive experience-informed impact as an investment partner. I spend a massive amount of time synthesizing a perspective on what is happening, which influences are most impactful and how it all might come together to shape the landscape. The output of those discussions directs our focus as investors towards the things we believe are or will become strategic over the coming quarters and years. These can be specific sub-segments, business models or even changes in behavior or workflow that effect how selling or buying is approached.
Compartmentalizing these views is challenging, but we've pushed ourselves to do just that in order to share our thoughts and views on the space. We've abstracted our perspectives up into a handful of overarching areas of focus which we will share with you all over the coming weeks in a five-part series, with each installment exploring one of these overarching themes– and the sub-themes comprising it – in a summary dissertation-like format, with indicative vendors mapped under each.
To be clear, the resulting "thought map" is not a comprehensive nor exhaustive map of the category but is rather meant to provide insight into some of the exciting trends we are seeing in the space. The vendors mapped herein represent emerging innovative businesses we think are driving change in the space, and we have excluded incumbent providers despite some of them having functionality that might play into a given theme.
The first part of our thought map examines a foundational competency in the world of sales – value proposition articulation.
"Okay, we've got this amazing solution to share with the world… now, how do we convey its amazingness?"
Part One: Value Proposition Articulation
"If the message is relevant, then it concerns them. If the message is important, then it concerns them deeply. If the message is urgent, then it concerns them deeply, now." ~ Flint McGlaughlin
The concept of value is foundational to any transaction; and always has been. Be it the barter economy hundreds of years ago or grabbing a pack of gum at the bodega, any exchange is fundamentally based on an understanding – potentially perceived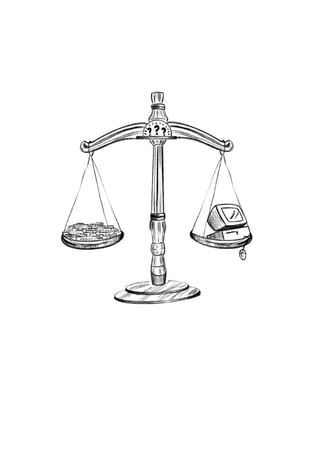 wildly differently by the parties on either side of the trade – of the underlying worth of whatever is being dealt. The ways in which value is communicated today is of course very different from years prior; advancements in technology and shifts in communication preferences over the last few years have been so dramatic that the way in which things were done even a decade ago now seem anachronistic as compared to current status quo.
The ways in which we educate ourselves, the media by which we engage and the products and services we use today have experienced notable change, driven by innovation, and enabled by software. Information is now everywhere and free to consume. Digital channels and virtual interactions have usurped a handshake and a coffee as the dominant modalities for business communication. Products are available online; discoverable, searchable, learnable, and often testable prior to any human interaction taking place or purchase decision being made.
Human beings have never liked being "sold to", and the caricature of the sleezy used car salesmen barking "WHAT DO I HAVE TO DO TO GET YOU IN THIS CAR TODAY!?!?" has never been appealing. The buying process today is significantly more self-guided and laden with primary research and independent ingestion of user-generated feedback than it has ever been.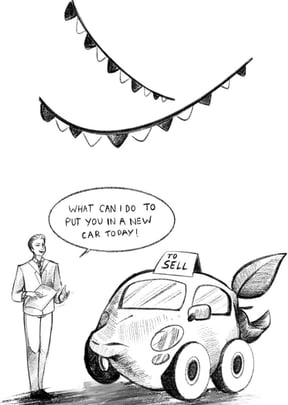 Buying experiences have become increasingly self-service in nature, especially for technology-focused offerings, enabling a buyer to navigate the entire evaluation journey and ultimate purchase experience on their own. The phrase "Product-Led Growth" was first coined in 2016 but has quickly risen to prominence in technology circles in less than a decade to define and describe a new way of buying. Which definitionally requires a new manner of selling.
The theme of interest in the first part of our Sales Tech Thought Map series we describe as Value Proposition Articulation. It encompasses three sub-themes, all of which touch on an element of enabling the aforementioned new paradigm shift in the world of selling. We've observed a number of exciting vendors and new categories emerging over the last few years, but will touch on a few discrete competencies we believe are strategic and sustainably valuable in this editorial – namely startups attacking the challenges and opportunities associated with i) Supporting efficient, effective and personalized engagement at scale; ii) Enabling and driving the new "product-led" sales motion with a focus on the solutions/sales engineering teams and the buyer; and iii) Enhancing the buyer experience by serving up relevant collateral and content, at the right time in the sales process, focused uniquely on the buyer's needs.
Engagement Efficiency / Sales Process Automation
Engagement today is defined by email as a central pillar of business communication, flanked by social channel, on-site communication, and mobile-first conversations. Inherently asynchronous in nature the majority of the time, this new dialogue standard supports the ability to leverage tools, methods and workflows that hyper-charge efforts and provide "sellers" with the ability to cast a much wider net and touch a far broader potential audience.
By virtue of all of these things, however, many channels and approaches to outreach (initial outreach in particular) have become saturated with "spray and pray" attempts at feigning personalization and failing miserably as manifested by [INSERT NAME HERE] and blast to the billions. To stand out and garner audience in this new normal, businesses need to find ways to i) be efficient in their approach to contacting high volumes of potential prospects, ii) meet said prospects in the places they live and spend their day, iii) deliver a perception of a one-to-one, individualized conversation, iv) surface and address an acute pain point or need to garner attention, v) address said need or want with relevant a piece data, information, promotion or offer to help reduce friction in the buying process, and vi) drive urgency as to why now is the time to cross the finish line on the marathon that is the path to purchase.
Engaging with prospective buyers on the channels they live in, efficiently, effectively and at scale with the perception of a one-to-one front end dialogue, while actually being a one-to-many software-enabled back-end process is the core focus of solutions in this theme. We've seen a number of vendors addressing different parts of this conundrum with intelligent solutions that tech-enable the workflow of a seller to compete and standout in today's market environment. Platforms supporting outreach efficiency – automating tedious or repetitive tasks across email and other outreach modalities to free up rep time to focus on higher level undertakings – are quickly establishing a new status quo for how to approach a discussion with a prospective buyer in today's market with great resonance, improved efficiency and increased efficacy. We believe some of these tools are prime candidates for acquisition by broader incumbent vendors with comprehensive platforms, however, the outcomes-based positioning of the category and clear ROI the solutions are delivering justifies the standalone persistence of several sub-competencies within this theme in our view.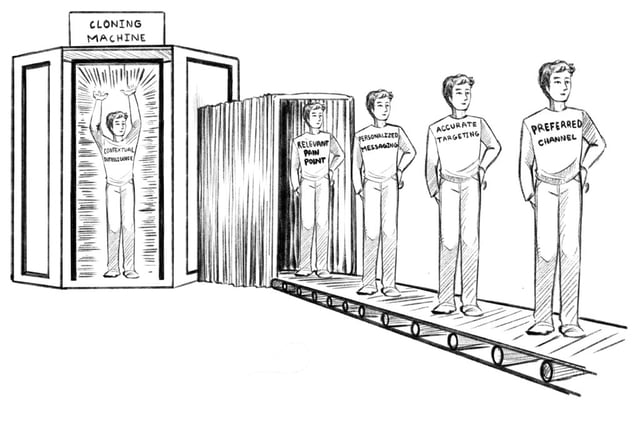 Product-Led Enablement
As sales processes have shifted from primarily encompassing physical meetings and largely siloed conversations to examination of technical platform merits and digital-first solution collaboration, the constituents involved in the process, as well as the primary focus of the process itself have evolved.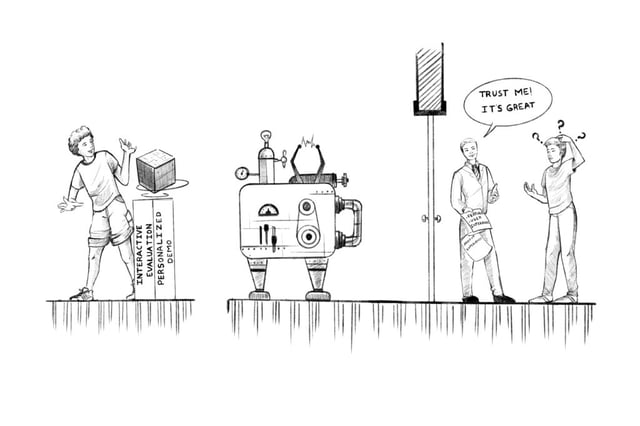 Whether selling a high-velocity, inexpensive self-service platform in a wholly PLG motion or a more complex, expensive solution sell, buyers now expect to be able to evaluate products in a much more granular, hands-on way. They expect information transparency and having the opportunity to see, feel and understand the platform they are considering.
Effective sales motions today are cohesive, cross-functional and product-centric, and as the platform being evaluated has continued to rise in prominence (versus the seller trying to sell it), the role of the pre-sales function has become more and more strategic. The sales engineering, solutions consulting, pre-sales orchestration function – whatever nomenclature your organization uses to describe the part technical, part sales-oriented team involved in configuring and delivering a demo experience, answering technical inquiries, devising implementation strategy, etc. – has become a more integral part of the GTM motion for many companies in this PLG-oriented era we find ourselves in.
Whether an organization offers the ability to trial a product directly or simply wants to show the solution via a demo that will hold water in today's environment, delivering an experience that is seemingly individualized and configured to the needs and pain points of the prospect, addressing their specific use case while articulating value in accordance with the jargon in their vertical has become a strategic arrow in the selling organization's quiver. We've observed a new cadre of vendors emerge recently which seek to reduce friction and streamline the evaluation process in a product-centric way. Everything from development of interactive demos and personally configured trial environments through digital collaboration portals housing pertinent information related to the use case in question – in our view, leveraging software to provide insight into what prospects can expect post-sale from a solution value perspective will become a ubiquitous competency for organizations of all shapes and sizes over the coming years. Delivering insight into seemingly white-glove, bespoke product experiences prior to transacting has become a strategic differentiator and should emerge as a core competency going forward.
Buyer-Centric Content
The Sales Tech team at PeakSpan has a great relationship with – and immense amount of respect for – Andy Paul, a seasoned and decorated operator in the sales arena who has played the role of everything from individual contributor to team leader to founder/CEO to podcast host, all with insane efficacy. Andy has authored multiple books about various dynamics in sales and his newest missive talks about the concept of "selling in", which in essence details the process of understanding the buyer's needs, playing the role of enabler to support the buyer's decision process, and not succumbing to the cold and calculated lemming-inducing tactics preached as gospel in the sales arena at the expense of losing your individual uniqueness as a person and salesperson.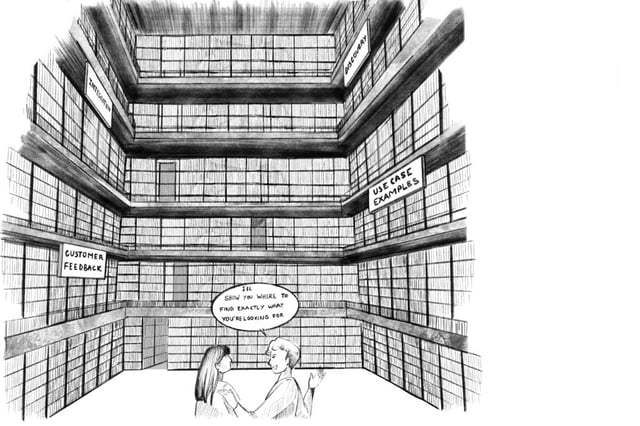 People buy from folks they trust, that are helpful, authentically striving to provide insight and information to let the buyer make an informed decision based on his or her needs. An innovative category of vendors has emerged which are seeking to enable this ethos with software, developing buyer-centric content focused on providing more clarity to help answer the fundamental questions the buyer has and serving it up on the channels and in the workflows where the prospective buyer spends their time. Content has always been queen, and this group of innovative startups are taking a content-centric approach to buyer enablement, delivering a very valuable service from our perspective. And one that has the potential to persist for years to come.
Closing Thoughts
The below "thought map" is not meant to provide a comprehensive view of the ecosystem nor these
sub-segments in question, but we believe elucidates some exciting businesses driving a new wave of
buying and selling motions in market today. We have tremendous respect and admiration for the
incumbent providers who have paved the way in sales tech land and continue to drive innovation
broadly in the space, but have focused our views here on the vendors and themes we view as having
the potential to be the next cadre of category influencers and market-moving dynamics that will define
the next decade of growth and maturation.
Continue reading Part 2: Data-Informed Decision Making here and Part 3: Strategic Knowledge Flow here.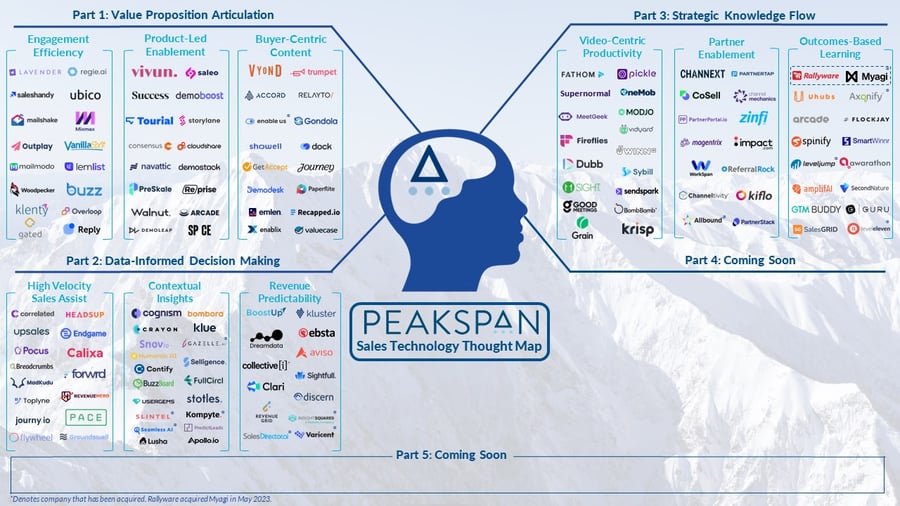 About the Author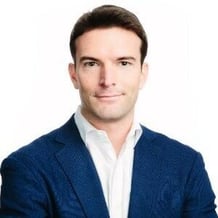 Matt Melymuka is a Co-Founder and Partner at PeakSpan Capital, a growth-stage investment firm focused exclusively on B2B software businesses. Matt has been working with software and technology businesses his whole career, focusing on supporting the transition from the start-up to the scale-up phase of company development. He has had the privilege of working with over 20 growth-stage B2B SaaS companies over the last 10+ years and currently leads PeakSpan's Sales Tech investment effort (among others). Prior to co-founding PeakSpan, Matt worked as an investor at Greycroft Partners' Growth Fund and previously at Investor Growth Capital. He started his career as a technology investment banker at Piper Jaffray. He holds a B.S. in Finance from Georgetown University, where he graduated cum laude. Matt has been snowboarding all his life and is an avid traveler, journeying to over 30 countries with his wife Ratavy over the last decade. He grew up near Boston, but currently calls New York City home where he faces the constant, character-building struggle of being a diehard Boston sports fan living behind enemy lines. Connect with him on LinkedIn, Twitter, or via email at matt@peakspancapital.com.
Subscribe
Subscribe Here!