Storytelling For Sales 101
Scroll down to view curriculum
Be notified when applications open
Overview
When you're selling a product, service, idea, or vision you're not only a salesperson, you're also a speaker and, most importantly, a storyteller. In order to succeed, you need to learn how to cut through the noise, become memorable and effectively communicate your value with impact. Throughout this course, you'll learn how to craft stories that sell so you can captivate your customers, build trust and win more revenue without competing on price.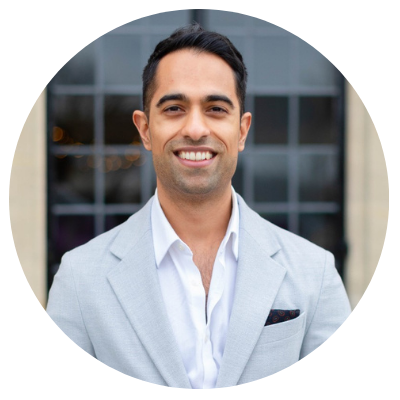 Designer
Ravi Rajani helps sales teams captivate their customers, build trust, and sell more with story without competing on price. From being enrolled in dance school as a kid, stumbling into theatre as a teen, and delivering hundreds of pitches and presentations during his time in Investment Banking & Sales Leadership, Ravi is here to help you craft stories that sell and deliver presentations that convert.
Unlock the Power of Story
Understand the key ingredients for designing a successful revenue-winning story.
Craft Your Magnetic Message
Learn how to explain what you do, who you serve and the million dollar problem
you solve.
The PSA Method to Craft Stories That Sell
Discover how to find stories in your everyday life that connect with your prospects.
Delivering Captivating Stories On Video
Unlock the 7 tools for speaking with influence on video.
Frequently Asked Questions
This course is included in the cost of a Pavilion Membership.

This school starts on October 5, 2023, and runs through December 14th, 2023.

Applications must be submitted by October 2nd.

Live, virtual sessions occur weekly on Thursdays from 1:00 pm – 2:30 pm ET.

Yes, there will be cohorts for this school. Cohorts meet once per week at a selected day/time during the duration of the program.

Due to the peer element of Pavilion University, we see increased engagement from students which strengthens your ability to recall and apply learnings.

Yes, there is a final exam at the end of this school. A passing score of 80% must be attained in order to receive your certificate.

Yes, 80% attendance is required. We recommend that participants attend the live sessions for the optimal learning experience, but watching session recordings count toward attendance for those who have scheduling conflicts or are in time zones where live attendance is a challenge.

After successfully meeting attendance requirements and passing the final exam, you will receive a certificate that you can add to your Licenses and Certification Section on LinkedIn.