Sales School
Scroll down to view school information
Be notified when applications open
Overview
To be a top-performing salesperson in today's economy, there are fundamental skills you need to master. You know the ins and outs of your company's product; but what about the details beyond that – the capabilities that truly make you an expert in the sales process?
This intensive, 10-week school teaches students all elements of running an effective sales cycle from prospecting to close. You'll learn from the world's best go-to-market leaders in live sessions followed by weekly cohorts with your peers. Cohort sessions include role-plays, exercises, and discussions about success stories and lost deals.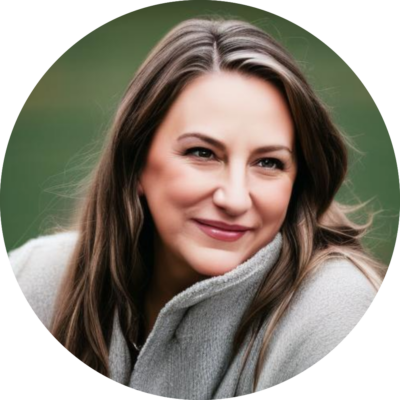 2023 Dean
Stephanie Valenti has 15+ years of experience building and leading B2B sales organizations and operational departments from 50 to 500+ team members across the U.S., Australia, and Europe holding roles such as SVP of Global Sales, Chief Operating Officer, and Chief Revenue Officer.
Today, Stephanie leads sales, marketing, product, and all client services and delivery departments at SmartBug Media as the CRO. She focuses on creating unity between revenue teams, customer journey fluency, and partners' credibility.
About
This 10-week school will cover the process of capturing and keeping a prospect's attention, asking great discovery questions, negotiation, the art of the close, and more to help students become more intentional and effective sellers.
Who Should Enroll
This school is designed for Individual Contributors looking to advance their career in Sales and Sales Development.
Impact
By the end of this course, you will be equipped with the knowledge and skills to:
Increase meetings booked and show-rate

Conduct better discovery to uncover pain faster while keeping control of the conversation

Control the sales process and engage with decision-makers

Increase deal velocity and win-rate
Why Enroll
The evolution of sales and customer expectations never stops. Building a strong foundation helps you adjust quickly as the selling environment shifts. This course will help students build that foundation and teach all elements of running an effective sales cycle from prospecting to close.
Session #1
How To Craft A Magnetic Elevator Story
That Sparks Interest
By the end of this class, you will be able to:
Unlock a simple 4-step story arc for ditching the pitch and sharing a story that gets your prospect's attention.

Uncover the exact script for delivering an elevator story in less than 45 seconds without winging it.

Discover how to deliver your story without sounding "sales-y" or contrived
Session #2
Effective Prospecting
By the end of this class, you will be able to:
Segment your prospects using a power line

Effectively account plan

Uncover the prospect's strategic initiatives connecting your solution to their long-term strategies

Craft cold outreach using the 5 elements of effective cold emails
Session #3
Discovery and Asking Good Questions
By the end of this class, you will be able to:
Qualify a prospect before discovery

Structure discovery calls including setting an agenda and utilizing an upfront contract to know what normally comes next

Use bucket questions to get to the problem faster

Keep control of the conversation
Session #4
Pipeline Management and Forecasting
By the end of this class, you will be able to:
Effectively and accurately forecast your quota attainment

Take control of your pipeline through effective pipeline management
Session #5
Overcoming Objections and Negotiation
By the end of this class, you will be able to:
Negotiate throughout the entire sales process

Add context to your products or services' value as pricing will always be expensive, especially without identifying the value

Show you care by creating a procurement guide, reducing the amount of time spent in procurement

Build a mutual plan of action with your prospect
Session #6
Reflective Listening
By the end of this class, you will be able to:
Build a strategy for leveraging reflective listening in your sales conversations to improve pipeline and conversion

Use listening as a competitive advantage
Session #7
Overcoming Buyer Group Conflict
By the end of this class, you will be able to:
Partner with your champion to build a narrative on the cost of inaction

Gain access to the buying group

Effectively facilitate a buyer group meeting to create consensus
Session #8
Post Sale Success
By the end of this class, you will be able to:
Set up a 4 step strategy for post-sale deals

Maintain a good experience and relationship with the client
Session #9
MEDDIC for the AE
By the end of this class, you will be able to:
Leverage a single methodology (unless there are some very distinct differences in sales groups)

Build a predictable sales process that includes qualification to predetermine fit

Apply MEDDIC to your process
Session #10
The Art of the Close
By the end of this class, you will be able to:
Become a consistent closer by running a strong sales cycle

Take ultimate ownership and help run your prospect's cycle for them

Ask the tough questions to see around corners

Know why, when, and what you're negotiating

Experiment, apply, and iterate
What Our Students Have To Say
"Since joining Pavilion a few years ago, I've learned a ton from other members of the community, and have especially enjoyed the courses they began offering last year.

If you are a BDR, AE, or SE looking to sharpen your skills and think about your deals more strategically, I highly recommend joining Pavilion and checking out this course!"
Nate Roy
Director of Presales Engineering, Paperless Parts
"I had the privilege to attend Pavilion's 'Sales School' and learn from some of the best! Each live session was packed with knowledge that will help me reach the next level in my sales career. To my cohort friends, I appreciate the many meaningful conversations that we shared each week.

Becoming a member of the Pavilion community has seriously accelerated my growth and having access to so many powerful minds is easily my favorite part!"
Steven Straley
Enterprise Business Development Representative, Stratasan
Frequently Asked Questions
Yes, there is a final exam at the end of this school. A passing score of 80% must be attained in order to receive your certificate.

After successfully meeting attendance requirements and passing the final exam, you will receive a certificate that you can add to your Licenses and Certification Section on LinkedIn.

This school is included in the cost of Pavilion Membership.

The summer session for this school starts on June 21, 2023, and runs through August 23, 2023.

Applications are currently closed.

Live, virtual sessions occur on Wednesdays from 11:00 am – 12:30 pm ET.

Yes, there will be cohorts for this school. Cohorts meet once per week at a selected day/time during the duration of the program.

Due to the peer element of Pavilion University, we see increased engagement from students which strengthens your ability to recall and apply learnings.

Yes, 80% attendance is required. We recommend that participants attend the live sessions for the optimal learning experience, but watching session recordings count toward attendance for those who have scheduling conflicts or are in time zones where live attendance is a challenge.