Designing and Delivering High Impact Presentations
Scroll down to view curriculum
Be notified when applications open
Overview
Ever heard the following words? "Can you put together a quick presentation and pitch it on stage tomorrow on behalf of the company at the conference?"
As an Executive, you already know that how you communicate your company's story, solution and message can be the difference between success and failure. The question is, why are you expected to already know how to do this without any training? Don't worry, we've got your back!
In 4 weeks, you will learn the exact framework for designing and delivering a world-class presentation (in any high-stakes scenario), that attracts attention to your idea, wins new partnerships, and closes new business.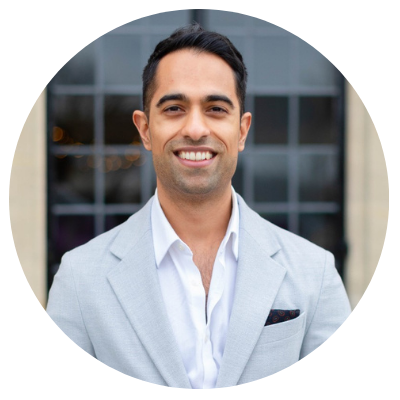 Designer
Ravi Rajani helps B2B sales teams captivate their customers, build trust, and sell more by unlocking the power of story. From being enrolled in dance school as a kid, stumbling into theater as a teen, and delivering hundreds of pitches and presentations during his time in Investment Banking & Sales Leadership, Ravi is here to help you craft stories that sell and deliver presentations that convert.
Preparation
How to prepare an impactful presentation step-by-step without jumping straight to your powerpoint deck.
Structure
Discover the framework for structuring a high impact presentation that connects and converts.
Delivery
Learn how to deliver any presentation like a world class communicator.
Feedback
A handful of the cohort will be selected to share their presentation LIVE in front of their peers and have it graded on the structure, content and delivery.
Frequently Asked Questions
This course is included in the cost of a Pavilion Membership.

Due to the length of this course, there will be no cohorts.

No, there is no final exam at the end of this course.

Yes, 100% attendance is required. We recommend that participants attend the live sessions for the optimal learning experience, but watching session recordings count toward attendance for those who have scheduling conflicts or are in time zones where live attendance is a challenge.

After successfully meeting attendance requirements, you will receive a certificate of completion for this course/school.

This course is currently closed.

Applications are currently closed.

This course is currently closed.