Enterprise CRO School
Scroll down to view more details
Be notified when applications open
Overview
Taught by Tim O'Neil, CRO of B2B Enterprise Software company Alation, Enterprise CRO School will cover and discuss aspects of building an Enterprise Revenue organization.

Students will dive into topics like building productivity models and other operational aspects to plan your team's growth, developing a world-class hiring profile and plan, deal inspection and coaching, the importance of sales methodologies to your growth, and much more.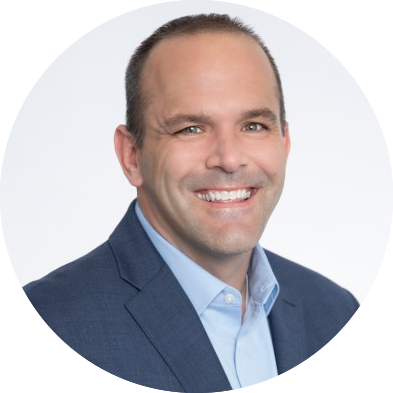 Designer
Tim O'Neil is Chief Revenue Officer at Alation. He has extensive software sales experience that includes a decade of building and leading sales teams at hypergrowth companies. As Chief Revenue Officer, Tim leads all aspects of the sales organization at Alation. Before Alation, he worked as CRO at leading AI discovery platform Zoovu. Before that, as the VP of North American Sales at ThoughtSpot, he established the company as a market leader. He holds a BA in Business Administration with a focus in Management and Information Systems from the University of Colorado.
About
Over 10 weeks, you'll uncover all elements required to build a successful enterprise sales organization. Students will learn how to create a predictable sales process, how to scale while keeping the customer in the forefront, keys to winning and managing enterprise deals, and more.
Who Should Enroll
This school is designed for leaders in enterprise management that aspire to be a CRO or current CROs wanting to refresh their enterprise management skills.
Impact

By the end of this course, you will be equipped with the knowledge and skills to:
Build an enterprise sales organization using productivity models and sales methodologies to grow
Develop a world-class hiring profile and plan
Create synergies with peers
Inspect deals and coach including motivating and managing an enterprise sales force
Articulate your plan for building an enterprise sales org during interviews
CRO School vs.
Enterprise CRO School:
The difference between Enterprise CRO School and CRO School is the GTM strategy involved with Enterprise vs Small Market Business and Mid-Market. This includes navigating intricate deals, collaborating with diverse stakeholders, and keeping momentum during long sales cycles.
Session #1
Pillars for Success in the Enterprise
Session #2
Setting the Foundation:
Deal Preparation
Session #3
Methodologies and Predictable Sales:
Process for Scale
Session #4
Sales Enablement:
Foundations for all Functions
Session #5
Sales and Marketing Success
Session #6
Productivity, Capacity, & Territories:
How to Build a World-Class Operations Team
Session #7
Get Hiring Right:
How to Create a Hiring Process
Session #8
Creating a Performance-Driven Culture
Session #9
Creating Scale by Implementing
a Customer-First Strategy
Session #10
Leading from the Front:
How to Inspire Enterprise Sellers
Frequently Asked Questions
This school is designed for leaders in enterprise management that aspire to be a CRO or current CROs wanting to refresh their enterprise management skills.

It's no secret that selling to enterprise businesses is a different and more complex motion than selling to small businesses. This school will teach you how to build and run an enterprise sales organization from hiring to keeping the customer in mind when scaling.

This school is included in the cost of a Pavilion Membership.

At this time, this school is open to Pavilion Members only. Apply to join Pavilion to enroll.

This school starts on September 6, 2023, and lasts 10 weeks.

Applications are currently closed.

Live, virtual sessions occur weekly on Wednesdays from 3:00 pm -4:30 pm ET.

Yes, there will be cohorts for this school. Cohorts meet once per week at a selected day/time during the duration of the program.

Yes, there is a final exam at the end of this school. A passing score of 80% must be attained to receive your certificate.

Yes, 80% attendance is required. We recommend that participants attend the live sessions for the optimal learning experience. However, watching session recordings count toward attendance for those who have scheduling conflicts or are in time zones where live attendance is a challenge.

After successfully meeting attendance requirements and passing the final exam, you will receive a certificate that you can add to your Licenses and Certification Section on LinkedIn.