Copywriting and Sequencing
Scroll down to view curriculum
Be notified when applications open
Overview
Copywriting is a skill that can change your life as a sales rep. It's quite literally "Sales at scale." Unfortunately, most companies don't teach this fundamental skill to reps at all.
This copywriting & sequencing course will teach you the theory behind copywriting, how to write a great prospecting email (with tactical advice on subject lines, the body, call-to-action, and P.S. statement), and how to structure your sequences and cadences to be maximized for opens, replies, and ultimately meetings booked.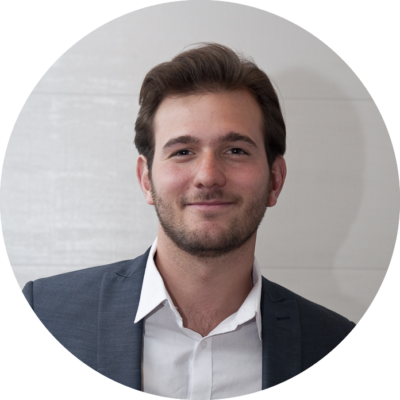 Designer
Florin Tatulea is currently the Director of Sales Development building the outbound function from scratch at Plato. He was previously the first SDR hire at a high-growth company called Loopio where he helped build the foundations for an SDR team that grew to 25+ and brought over $50M in pipeline per year.
He's also the founder of SalesFlo where he helps SDRs from companies like Shopify, Zendesk, Clearbit, PartnerStack & Guru book more qualified meetings through copywriting and sequencing fundamentals.
The Laws of Copywriting
This session will go through copywriting fundamentals, help you apply them to writing killer subject lines and lay the foundation for writing great emails.
The Cold Email Framework
Deep dive into the dean's framework for writing great outbound emails that get 5-10% reply rates, learn best practices for the opening sentence, body, call-to-action, and leveraging the P.S for personalization.
Optimizing Outbound Sequences
Which outreach channels you should include in an outbound sequence, how many touchpoints you should have, what messaging to include, plus A/B testing.
Frequently Asked Questions
After successfully meeting attendance requirements and passing the final exam, you will receive a certificate that you can add to your Licenses and Certification Section on LinkedIn.

This course is included in the cost of a Pavilion Membership.

Due to the length of this course, there will be no cohorts.

Yes, there is a final exam at the end of this course. A passing score of 80% must be attained in order to receive your certificate.

Yes, 100% attendance is required. We recommend that participants attend the live sessions for the optimal learning experience, but watching session recordings count toward attendance for those who have scheduling conflicts or are in time zones where live attendance is a challenge.

Applications are currently closed.

Applications are currently closed.

Applications are currently closed.