Building a Sales Org from Scratch
Scroll down to view curriculum
Be notified when applications open
Overview
As a sales leader, you know the high stakes of hitting your numbers. But how do you thrive in your current position, reach the next level, and lead your team?
In this 3-week course, sales industry leader Scott Leese presents a powerful playbook for sales professionals. Students will learn a framework for how to build a scalable sales organization from scratch from someone who did it half a dozen times as an operator, and who's helped hundreds of startups from around the world go from $0 to $25 in their first several years.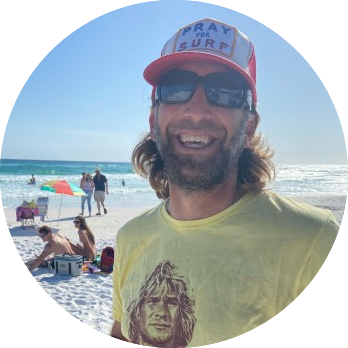 Designer
Scott Leese has spent the last 20 years building & scaling sales organizations as a 6x sales leader and 3x founder. In 2019, he cut the W-2 cord at a unicorn tech startup to launch his own consulting firm. Scott Leese Consulting has grown from $0 to $2.5M+ in annual revenue and serves some of the fastest-growing technology startups in the world.
About
This 3-week course will provide students with a powerful framework for building a sales org from scratch. The course will cover topics such as Go To Market strategy, sales playbook creation, the importance of Sales Ops, recruiting, training and onboarding, and much more.
Who Should Enroll
This course is designed for professionals with little to no experience leading or building a sales org successfully and/or professionals with some experience who are looking to perfect the process and see improvements in their team's success.
Impact
By the end of this course, you will be equipped with the knowledge and skills to:
Scale a sales organization

Build a sales playbook

Increase tenure of sales leader

Enhance sales team performance
Why Enroll
Building a successful sales organization requires more than just hiring reps and getting them to sell your product or service. A great deal of intention and planning must go into this process, especially to make a predictable strategy. This course will give you a powerful playbook to guide the successful creation of a new sales org.
Session #1
How to Prepare for the Next Role
By the end of this session, you will be able to:
Untether yourself from a single source of income so you can execute with confidence instead of fear

Know who to seek out for mentorship and more importantly, how to utilize the resources around you
Session #2
How to Thrive in a High-Pressure Position
By the end of this session, you will be able to:
Build a sustainable and scalable sales playbook

Onboard and train reps at a higher (and stickier) velocity

Lead staff to success instead of failure
Session #3
Strategies to Empower your VP of Sales for Growth
By the end of this session you will be able to:
Articulate the importance of a sales ops leader

Identify & acquire the tools you need at the stage you need them
Frequently Asked Questions
This course is included in the cost of a Pavilion Membership.

Due to the length of this course, there will be no cohorts.

No, there is no final exam at the end of this course.

Applications are currently closed.

Yes, 100% attendance is required. We recommend that participants attend the live sessions for the optimal learning experience. However, watching session recordings count toward attendance for those who have scheduling conflicts or are in time zones where live attendance is a challenge.

After successfully meeting attendance requirements, you will receive a certificate of completion for this course.

Applications are currently closed.

Applications are currently closed.