Bridging the Gap from SDR to AE
Scroll down to view curriculum
Be notified when applications open
Overview
You've been crushing your quotas as an SDR, but how can you leverage those skills in your next role?
This 3-week course will answer all of your questions and more about bridging the gap from inside to outside sales.
Learn how to distinguish yourself from your teammates, what managers look for in AEs, how you can proactively better yourself, and whether or not the AE role is what you are looking for as a next step.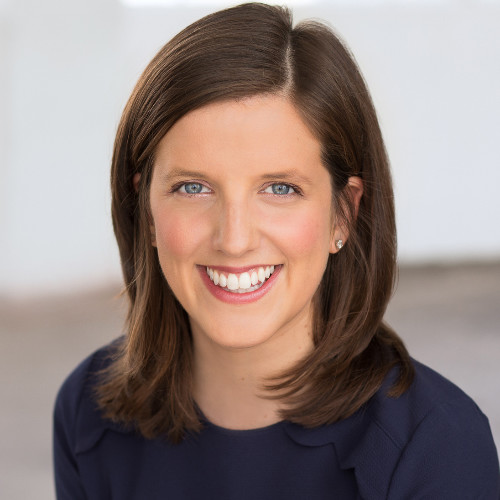 Designer
Sara Levinson is the Vice President of Business Development for Prometric. She began her career as an SDR with no background in sales, and within two years became a strategic account executive closing multi-million dollar, highly competitive deals with the world's largest & most influential brands, including Gap, Disney, Symantec, Ashley Furniture, Petco, Tiffany's, and many more.
Prior to joining Prometric, Sara held strategic account roles at LivePerson and Clicktale (acquired by ContentSquare) after starting her career as an SDR at IBM. At Prometric, Sara is focused on a set of key accounts as a mega-deal hunter, and recently landed an agreement worth over $24 million in total contract value.
About
In this 3-week course, students will gain a deep understanding of what it takes to not only transition from an SDR to an AE, but what it takes to be a successful, quota-crushing rep helping you bridge the gap from inside to outside sales.
Who Should Enroll
This course is designed for new or experienced SDRs that are curious and ambitious to achieve positions in outside sales roles.
This course is also recommended to new AEs or those about to step into the AE role.
Why Enroll
After completing this course, students will feel more confident and prepared to step into the AE role.
Impact
By the end of this course you will have the knowledge and skills to be able to:
Redefine how you approach your role as a salesperson

Hit your targets

Tactically position yourself for an AE role or be well positioned when the opportunity comes along
Session #1
Hit Your Targets
By the end of this class, you will be able to:
Earn and keep any sales role by developing the right mindset and behaviors
Better manage your time and track goals allowing you to hit or exceed targets
Session #2
Become a Student
By the end of this class, you will be able to:
Take on a continuous learning mindset and further expand your personal library of sales resources
Session #3
Sell Yourself
By the end of this class, you will be able to:
Work cross-functionally to build rapport among your team and across departments
Identify a sponsor and position your work internally to sell yourself as an AE
Frequently Asked Questions
This course is included in the cost of a Pavilion Membership.

Applications are currently closed.

Applications are currently closed.

Applications are currently closed.

Due to the length of this course, there will be no cohorts.

No, there is no final exam at the end of this course.

Yes, 100% attendance is required. We recommend that participants attend the live sessions for the optimal learning experience. However, watching session recordings count toward attendance for those who have scheduling conflicts or are in time zones where live attendance is a challenge.

After successfully meeting attendance requirements, you will receive a certificate of completion for this course.