Book More Meetings:
Using the Principles of Sales Engagement
Scroll down to view curriculum
Be notified when applications open
Overview
While an average SDR tenure is 18 months, most approach the job as extremely short term. Book More Meetings Using the Principles of Sales Engagement with Stephen Farnsworth is a deep dive into efficiently and effectively approaching your accounts to break through the noise.
Learn how to play the long game to consistently increase quota attainment by internalizing strategies and tactics for account research, prospecting, and outbound pipeline management (it's not just for closers). According to Gartner, 87% of sales development organizations use sales engagement platforms (SEP), and 92% ranking it as critical to success. Stephen will share advice on how to use the principles of SEP (whether or not you use SEP today) to put your learnings into practice.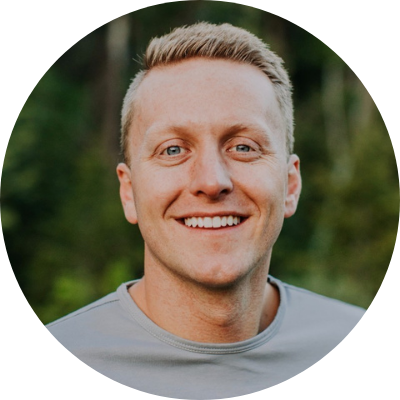 Designer
Stephen Farnsworth started his career in corporate strategy, then took a big bet on what was then a tiny startup called Outreach to be one of their first SDRs. After becoming Outreach's top SDR, Stephen managed the Outreach SDR team from 8 to 40 SDRs. He later transitioned to lead Outreach's partnership efforts, building and training a network of consultants to onboard and consult Outreach clients. He now leads the RevOps business unit at Enterprise Automation company Workato, and separately provides consulting and advisory services to companies looking to uplevel their sales development efforts.
Stephen was core in building Outreach's own world-class sales development team, to the development of the Outreach product, and to the building of sales engagement as a category. He's since consulted for companies in many industries, including healthcare, technology/software, agencies/professional services, memberships, insurance, and travel.
The Core Principles of Sales Engagement
Learn the basics of Sales Engagement Platforms to ensure no prospect ever slips through the cracks, leading to more booked meetings
Research Strategies to Master Before Contacting Prospects
Learn how to effectively research your accounts and prospects to break through the noise with powerful messages
Using Sales Engagement to Play the Long Game
Learn strategies that will pave the way for you to become more effective the longer you're in the SDR role
Frequently Asked Questions
This course is included in the cost of a Pavilion Membership.

This course is currently closed.

Applications are currently closed.

This course is currently closed.

Due to the length of this course, there will be no cohorts.

Yes, there is a final exam at the end of this course. A passing score of 80% must be attained in order to receive your certificate.

Yes, 100% attendance is required. We recommend that participants attend the live sessions for the optimal learning experience, but watching session recordings count toward attendance for those who have scheduling conflicts or are in time zones where live attendance is a challenge.

After successfully meeting attendance requirements and passing the final exam, you will receive a certificate that you can add to your Licenses and Certification Section on LinkedIn.